Oregon State Beavers Nail Biter Game Against California Golden Bears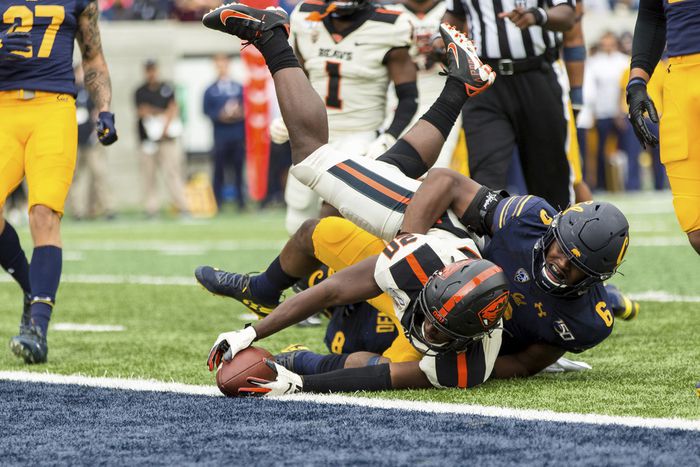 On the day of 10/19/19, Oregon State had an away game against the California Golden Bears. The game had been very close throughout all four quarters. If Oregon State won, this game would be their second consecutive win on the road, however, if Cal won, this would snap a three-game losing streak. So how did that game end?
Oregon State Offense:
Oregon State has a really good offense when it comes to football. The quarterback Jake Luton, was able to throw two touchdown passes, one to Isaiah Hodgins (Isaiah Hodgins got 5 catches and 36 yards) and one to Artivas Pierce (Artivas Pierce got 4 catches and 34 yards). Luton was able to pass 18/34 completions for 174. In addition, BJ Baylor got 8 carries for 37 yards and a touchdown. The offense scored 14 points in the first half and 7 in the second half.
Oregon State Defense:
About 4/5ths of Oregon State Defensive starters got in at least one tackle. There were also 8 sacks at the hands of Hamilcar Rashed Jr (3), Riley Sharp (3), Omar Speights (1), and Doug Taumoelau (1). In addition, Jaydon Grant intercepted the ball. The defense gave up two touchdowns to Christopher Brown Jr. (Rushing TD), and Jordan Duncan (Passing TD) as well as a field goal attempt by Greg Thomas from 44 yards out. The Beavers were also able to block a field goal attempt by Greg Thomas from 39 yards out.
Post Game With Beavers OLB Hamilcar Rashed Jr.:
After Oregon State Beavers' third consecutive win on the road 21-17, Hamilcar Rashed Jr. was engaged in sharing about defensive plays throughout the game. He was asked about putting pressure on the Cal QB, to which he responded, "It was just paying attention to details. The coaches got us ready. We're supposed to be disruptive in the backfield. We just listened to the coach and did what he taught us to do." His claim on pressure was easily seen and proven as Oregon State sacked the QB eight times. He was then asked about Oregon State playing better on the road, to which he mentioned, "I don't think it's a secret. We played lights out defense today, but we've got more to improve and we have to better on the road and at home too." He was also asked about bouncing back in the fourth quarter, to which he said with realism, "I think that people are going to doubt us no matter what so we have to come out every day in practice and work our tail off. Coach emphasizes that we need to get to the ball. We just need to get better every week. It's a different team this year." In short Oregon State had a hard-fought 21-17 victory and have energy and enthusiasm as they finish out the season.
About the Writer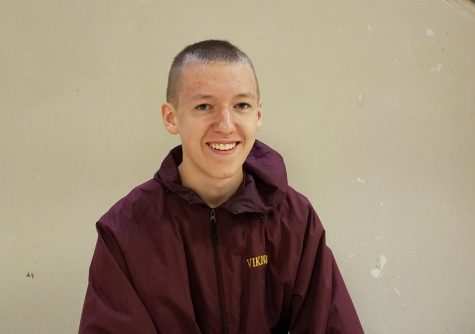 Jacob Kolb, Sports Editor
Jacob Kolb is an 11th Grader and is responsible for the Sports Section of The Advocate. Classes Jacob likes to take include Yearbook, Journalism, and American...