Beauty Guru Profiles: Nikkietutorials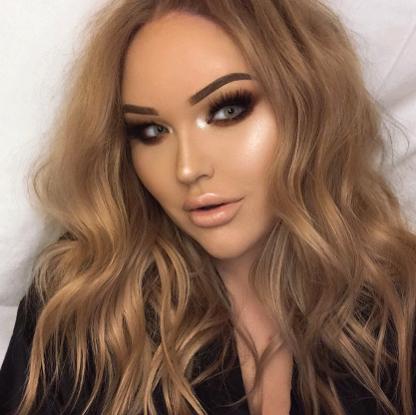 We've all heard of the famous nikkietutorials, and if you haven't… WHERE HAVE YOU BEEN?! I'm just kidding, but nikkietutorials is on the more popular beauty gurus side. Let's go on the ride of getting to know Nikkie even more.
Who's Nikki?
Nikkietutorials otherwise known as Nikkie de Jager is a really famous beauty guru on Youtube and is really good at doing makeup. She was born on March 2, 1994. She was born in Wageningen, Netherlands and she is Dutch.
Her Youtube channel…
Nikkietutorials is known best for her eye makeup. She does "winter wonder week" where she does a bunch of winter makeup looks. She does a bunch of challenges that involve makeup including kids makeup, art supplies, makeup transformations, makeup tutorials, trying out new makeup products and much more.
How did she get famous?
Nikkie has always had a passion for makeup. In 2008, Nikkie was spending her weekend watching "The Hills" and she got inspired by Lauren Conrad, Heidi Montag, and Audrina Patridge wearing a gorgeous makeup look and decided to make an inspired look for youtube. After 3 months, Nikkie thought that she should start doing makeup videos for youtube. Soon her youtube channel started to grow up until her channel ended up being The Netherlands #1 most subscribed beauty channel. She now has 11,319,163 million followers.
Well, there you have it, folks! Enough information to know about Nikkietutorials. If you feel like this was not enough info or you want to watch her, You can visit her visit her youtube channel with the link down below: https://www.youtube.com/user/NikkieTutorials/featured
Sources to where I got the info:http://www.nikkietutorials.com/site/home-2/