Ugly Sweaters Based on Zodiac Signs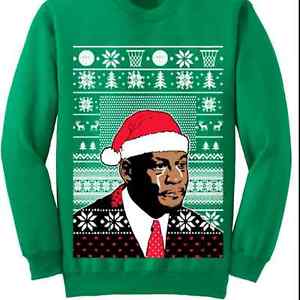 Aries: an Aries would wear this sweater with green sleeves and red shapes running down and a red background with a Christmas tree and cups stapled on top to represent the game cup pong. They would wear this sweater because Aries seems really goofy.
Taurus: Taurus is a little bit more serious they would wear a sweater with a Christmas themed pattern, the one shown in the picture starts off with gifts, Santa hats, penguins, reindeer and trees, snowflakes, stockings, and what looks like a cake. Taurus try and look more put together which is why I chose this sweater for them.
Gemini: This sign would wear a sweater with a pattern of green and red with dinosaur and Christmas tree designs repeating on the front and back all the way down. Geminis would wear this because they seem like they love cute little designs on their clothes.
Cancer: A Cancer would wear a black sweater with red sleeves and a picture of Rudolph the red nosed reindeer on it with green wording that says "Santa's Little Helper". This sign would wear this because of the small little decorations and how it adds a lot of light to the sweater.
Leo: This sweater has a checkered pattern using the colors green and red to represent Christmas with stocking designs on top of it. This is perfect for a Leo because Leos love to stand out in a crowd.
Virgo: A Virgoo would wear a sweater with grey, black, blue, and white designs all over because Virgos are very picky and and love Christmas sweaters.
Libra: A Libra would wear a snow monster hoodie with blue sky and snow as a design, they would wear this sweater to try and make people laugh. Libras are a very positive sign.
Scorpio: This sign would wear a red sweater with a reindeer design on top, and two snowmen on the sides, this sweater is very basic because Scorpios always like to look good and stand out
Sagittarius: A Sagittarius would wear a red sweater with the quote "I'm not short I'm just a tall elf" with a candy cane on the side, they would wear this because they are very energetic and love making people laugh
Capricorn: A Capricorn would wear a grey sweater with a fox wrapped in Christmas lights as the main design and purple and grayish black striped sleeves, They would wear this sweater because they are very caring for animals and have a humorous personality.
Aquarius: An Aquarius would wear a blue sweater with a blue and white background representing the sky and snow, with a reindeer body making it seem like you are the head to the reindeer, they would wear this because very unpredictable humans who love to joke around.
Pisces: A Pisces would wear a black button-up sweater with little cats and dogs wrapped in lights and stockings and under a Christmas tree, they would wear this because Pisces seem to love the 70's look and they are also artistic signs that love to give back.