Much Ado About Nothing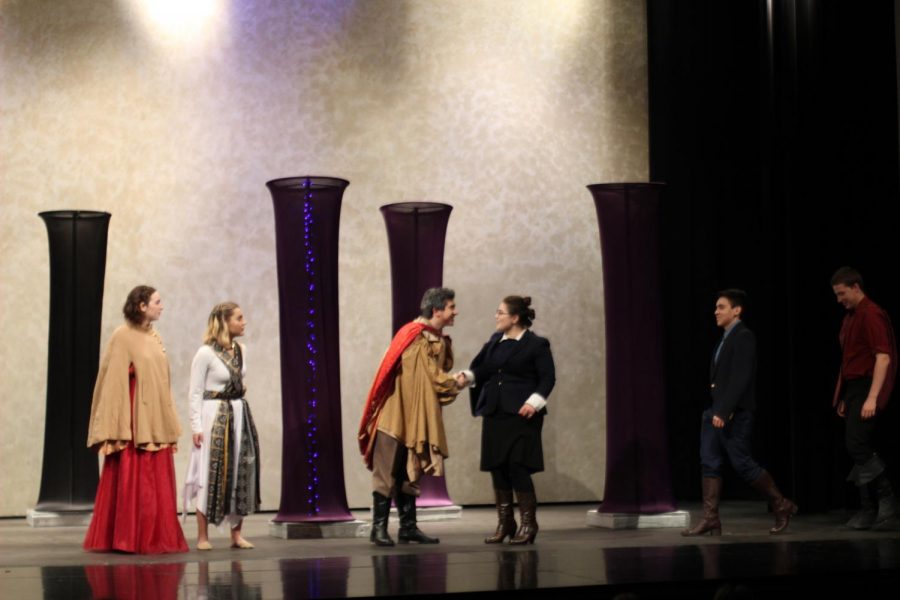 On the seventh of February 2020, this year's first Forest Grove High School Shakespearean play opened with an equal amount of laughter and applause. The play, Much Ado About Nothing, is a comedic tale of how rumors and lies can lead to consequences. A few main roles feature Elanor Wilger as Hero and Andres as her fiance, Claudio, as well as Joshua King playing Hero's father Leonato. Hero's cousin Beatrice is played by Madison Howarth as well, and her soon-to-be love interest Benedick is portrayed by Seamus Robison. The storyline follows Hero and Claudio as they fall in love and soon become engaged, but conspiring forces fight to stop their marriage from forming with malicious whispers and well-placed words of ill intent. A wild ride of confusion, cover-ups, death threats and declarations of love soon follow, resulting in a surprisingly sweet ending to this Shakespearean drama. Much Ado About Nothing is a highly recommended story portrayed by an incredibly talented cast and is returning to the stage Saturday, February 15th at 1 and 7 PM. 
Cast list: 
Hero- Elanor Wilger
Claudio (Love interest of Hero) – Andres Melgar Aguilar
Leonato (Father of Hero) – Joshua King
Beatrice (Cousin of Hero) – Madison Howarth
Benedick (Friend to Claudio) – Seamus Robison
Antonio (Brother of Leonato) – Angel Interian
Don Petra (Princess of Aragon) – Sarah Ornelas 
Don John (Bastard sister of Don Petra) – Ryn Roseen
Friar, Messenger, Margaret, Sexton – Lexy Hernandez
Seacole, Balthazar – Ema Brewer
Comrade – Noah Helms
Dogberry – Haley Calmettes 
Verges (Partner of Dogberry) – August Clemence
Otecake – Janeth Arenas 
Borachio – JaKell Stone
About the Writer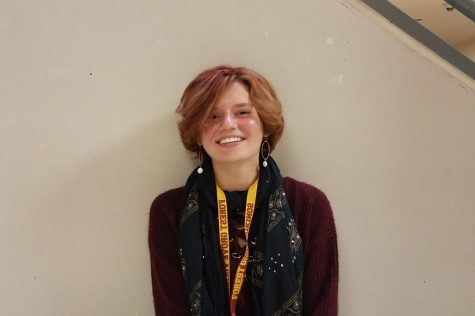 Amelie Verlinden, Editor
Amelie Verlinden is a Junior at Forest Grove High School and an editor of The Advocate. Her favorite classes are Journalism and Psychology, and she has...