Luka Doncic's Amazing Performances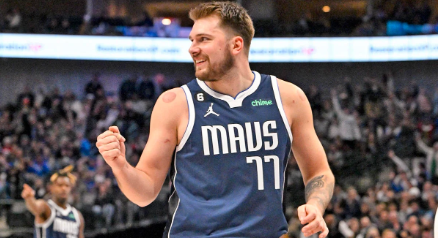 So far this season, Dallas Mavericks guard Luka Doncic has been putting on a show whenever he gets on the court. It seems like in almost every game, he puts up a crazy stat line. However, this is pretty much the case, as he is currently averaging 34 points, which is the highest in the league right now, with about 9 rebounds and 9 assists, which is 4th most in the league. He is also shooting a career-high 49.9 percent from the field. Another career-high stat he currently has, is his three-point percentage. He is 35.5 percent from behind the arc. These stats show that he is much more efficient in how he scores than in previous years. Not only is he having success, but he is also guiding his team to a decent record with 22 wins and 16 losses, which is currently 4th in the western conference. 
In his most recent game, he finished with 51 points, 9 assists, and 6 rebounds. He was also outstanding on the defensive end, with 4 steals and 1 block. He also finished the game without turning the ball over once. This was his 3rd 50-point game of the season. Most importantly, they were able to get the win over the Spurs in a very close game. The end score was 126-125.
Only two games before this, Luka put on one of the best performances of the season, against the Knicks. He had an insane stat line, recording 60 points,10 assists, and 21 rebounds. This was the first ever 60/20/10 game in the league's history. It was also Doncic's first time scoring 60 points in a game. It was a very close game, but Luka was able to lead his team to victory in OT. The final score was 126-121.
He dropped 50 on the Rockets on December 23rd. He was very close to a triple-double with 50 points, along with 10 assists, and 8 rebounds. He also had a good performance on the defensive end, recording 3 steals. They ended up getting the win as well, with the score being 112-106
The game before his 51-point game against the Spurs, he had a 35-point triple-double against the rockets; 12 rebounds, and 13 assists, along with his 35 points. They earned the win 129-114.
So far this season, Luka has been top 5 in most of the stat categories, and his team is also having a very successful 2023 campaign. Going further into the season, if he can keep playing the way he is, he will no doubt be the MVP of the league. 
All stats here
All NBA rankings and standings here