Injustice in the Criminal Justice System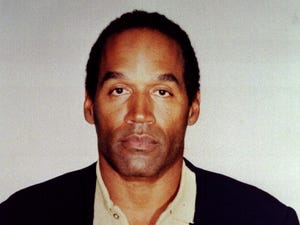 The criminal justice system is a very good thing for our communities. Overall it keeps the people we don't want in the streets off of the streets. However, it comes with its flaws, one of these flaws is how the system is more lenient towards celebrities and people with higher incomes. A recent example of this injustice involves the rapper Dababy. Dababy was arrested in Miami on January 2nd for battery charges, he was charged with this because he agreed to perform in Florida for $30,000, but when the promoter and Dababy met up, Dababy only got two-thirds of the money, so he (and reportedly other men) poured apple juice on him, robbed him of a couple valuables, and took $80 from him. He was also charged with the same thing in Texas. Since Dababy had already been charged with this and the police were aware of his prior charge, they let him go prematurely. People get bigger sentences for smaller things, and if Dababy didn't have the reputation and the fanbase that he does, he wouldn't have that easy of a time with the justice system.
An older and more popular example of this injustice is the People of the State of California v. Orenthal James Simpson (O.J).  On June 12, 1994, O.J's wife and her friend Ron Goldman were slain in front of her house, O.J was seen as the main suspect and never turned himself in. O.J had a lot of evidence against him, including matching footprints, gloves, and matching hair follicles. He also changed his alibi and had a police chase when he was about to go into custody, the chase went on for multiple hours. It is clear that this case was heavily against him, and it was pretty evident in the public's eye that he probably did this crime. However, the people who didn't think he did this crime relied heavily on the fact that it was O.J and not some other man, it is harder for anyone to see a beloved personality do a horrendous crime. O.J beat the case, and afterward even wrote a book titled "If I Did It" where he wrote about how he would have hypothetically killed Nicole Simpson and Ron Goldman. It's still a mystery to most, and even judges around the world how he got away with this case while others with less evidence directly saying that they did it getting charged. This is another example of what the injustice system is doing wrong, it is clear that they are not judging the person just because of what they did, but rather the person that they are to the media and the amount of money they have. The justice system should not be worried about pleasing the public and more worried about keeping people who did crimes away from the public. Although this issue may never change it is important to bring to attention the injustice of our justice system.