Women in the Music Industry: H.E.R.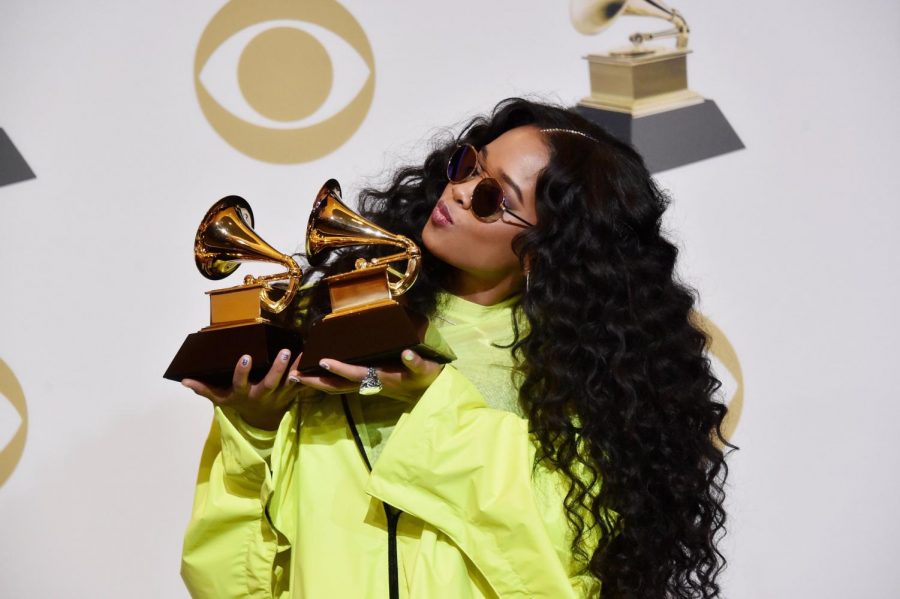 At just 14 years old, Gabriella Wilson had already signed her name to RCA records, according to the Bet Award Archives. She had performed on the Today Show with a cover of Alicia Keys song, "No One." This video went viral. Disney quickly recognized how much talent she had and invited her to be part of Radio Disney's Next Big Thing. This is where her iconic stage name came to life. 
    Known as H.E.R., Gabriella was born on June 27, 1997, in Vallejo, California. Born in the hand of two loving ethnic parents, Agnes Wilson and Kenny Wilson, Gabriella takes pride in her ethnicity. Her nationality is American, but she also has Filipino roots from her mother and African-American roots from her father. From what we know, she has no siblings, children, or a spouse, but she has had a couple of heartbreaks that inspired her first 7 track EP.
    Ms. Wilson started her career in a very peculiar way. Many artists strive to have their name known, they are desperate for recognition, but Gabi declined all that. She instead decided to stay anonymous with the stage name H.E.R. and kept her face away from the spotlight. Her goal here was to allow her audience to focus on her music rather than her looks, as Distractify explained in their article "Why H.E.R. Is Always Wearing Shades." This concept faded away as she got recognized by larger artists and received nominations for awards, although she continues to cover her face with large glasses.
      H.E.R. makes music in the genre of R&B/Soul, which was influenced by artists such as Alicia Keys, The Weeknd, Drake, Mariah Carey, and Prince (Rolling Stone). She has worked hard in all her singles, EP's and Albums. She has had a total of 10 Grammy nominations from the year 2019-2020. In 2019, she was nominated for 5 Grammys and won the R&B album and R&B performance of the year. In 2020 however, she wasn't as lucky with 5 nominations and no wins (Grammy.com). 
      Gabriella's first big project came out back on September 9, 2016. She released her first EP titled: H.E.R. Volume 1. It has a total of 7 tracks, but the most interesting part is that she also released a second part named Volume 2. These two EP's are the foundation of her first album. All her songs from Vol. 1 & 2 are featured in her completed album simply titled H.E.R which wasn't released until 2017. According to Apple Music, Wilson had her 2nd official album released on August 30, 2018. Just like what she did with her first album, she created two different EP's and then combined both of them into one album. During this time, she still had her identity hidden, but slowly started to show her face. When she released this album, fans were able to see her face on a Polaroid picture that was displayed on the cover of the album.
     From there, H.E.R. was more open to the spotlight where she was able to meet and collaborate with many other artists like Daniel Caesar, Bryson Tiller, Ella Mai, Khalid, and Jhene Aiko. Hard work always pays off, and for someone who started at the age of 14, she is setting an example for many small artists out there. Gabriella has created the idea that music should be something that you hear, not look. She uses her platform to prove that and to spread positivity. Wilson has matured so much throughout the years. Now, at age 23, she continues to strive for a successful career in the music industry. 
About the Writer
Joselyn Gonzalez, Writer
Joselyn Gonzalez attends Forest Grove high school as a junior. Ahe adores her dog, is literally obsessed with watching Tik Tok's, and likes red apples...