Where is Madeleine McCann?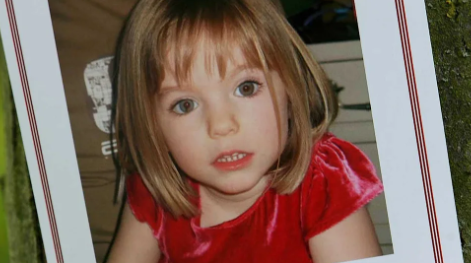 Madeleine McCann was only three years old when she went missing on May 3, 2007. Madeleine and her family, along with five of her parents' friends and their children, went on a spring trip to Portugal on April 28, 2007. They stayed at the Ocean Resort Club. During their trip, Madeleine's parents, Kate and Gerry McCann, would meet up with their friends to eat in the late afternoon while their kids slept in their rooms. On May 3rd, when Madeleine's parents were out for their meal, the parents took turns checking up on the kids. At 9 pm, Gerry went to go check up on the kids and noticed that the bedroom door from his children's bedroom was in a different position than how it was left. Other than that, Gerry found all three of his children sleeping.
At 9:30, one of Kate and Gerry's friends went to check on his kids and offered to check on the McCann kids as well. He found everything to be okay, but when Kate went to check on her kids around 10 pm, she found Madeleine missing and the window shutters open. After this, Madeleine's parents and their friends along with the Portuguese police went on the lookout for her.
After the disappearance, the police found a lead to an Anglo-Portuguese man and even searched his house in mid-May, but when no evidence was found, the lead was dropped. Later, another lead was found when one of the McCanns' friends said they saw a person carrying a child near where the McCanns were staying. However, this lead was later dropped since they concluded that this was a red herring and was not linked to the case. 100 days after Madeleine had disappeared, the police confessed that it is less likely for her to be found alive. In July 2008, when there was no new lead or answers, the police decided not to proceed with the case.
However, Scotland Yard decided to review the case. In 2011, the Met shared that they believed Madeleine could still be alive and shared an age-progression picture of what she could look like at 9 years old. They then called the Portuguese police to open the case back up again. Scotland Yard said they had opened up their own investigation in the case called "Operation Grange" in July 2013. The Portuguese police then told the press in October of the same year that they had identified new lines of inquiry and also had reopened their case. For the next few years, several investigations have been led by the UK and the Portuguese Authorities around the area where Madeleine was last seen. However, no answers as to what happened to her have been found.
In October 2014, the Mets Police team went from 29 officers to only four. Operation Grange still continues. In 2020, the police were informed that a German pedophile who was currently in prison was considered a key suspect. After this, Kate and Gerry McCann issued a statement saying this was "The most significant development in 13 years." In April 2022, the German man, Christian B, had become an official suspect but was not charged and denied having any interaction with the Madeleine case.
Although there may be a lot of evidence and some suspects, nothing has led to the discovery of Madeleine and there has been very little help in this investigation. Back in June 2007, the Portuguese stated that the advice that could have helped find Madeleine might have been lost since the scene where she disappeared was not protected.
Madeleine's parents were even ruled suspects in September 2007 by the Portuguese authorities when they found her DNA in one of the boots in their rental car. They were later ruled out later in 2008. When the McCanns returned to the UK, they traveled to Europe and met the Pope on May 30th during a visit to the Vatican. In 2011, the McCanns released a book titled Madeleine, which helped push the case back into the public eye and even the prime minister, David Cameron, asked the Metropolitan police to review the case. 10 years after Madeleine's disappearance, the McCanns made another statement during a BBC interview saying "Whatever it takes for as long as it takes," as a response to finding their daughter.
A Polish woman who is 21 years old, Julia Wendell, recently posted in the media that she believed she was Madeleine. However, the police were unresponsive. Julia first caught the media's eyes when she made an Instagram account where she shared that she believed she was Madeleine. Julia's posts captured attention because she shared the same notable speck on her eye and the same freckles on her leg as Madeleine. Julia even had a DNA test done but according to GlobalNews, the Polish girl is not Madeleine. After almost 16 years, no trace has been found of Madeleine McCann.