Tom Brady Retires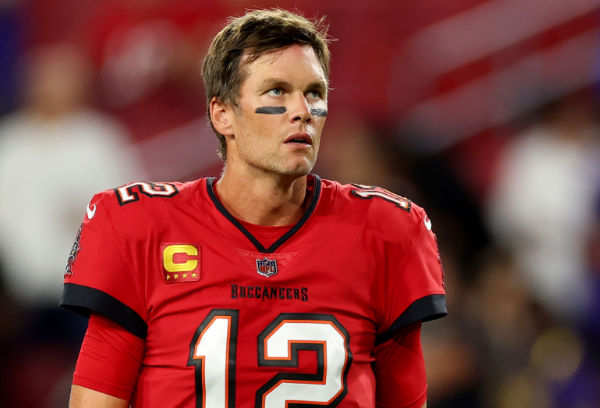 Tom Brady announces his retirement at 45, and this time, he is insisting it's for good. He's a seven-time Super Bowl winner with The New England Patriots and Tampa Bay Buccaneers, and announced his retirement from the NFL on February 1 , exactly one year after first saying his playing days were over, by posting a video saying how he was going to retire. "Good morning guys. I'll get to the point right away," Brady says as the message begins, "I'm retiring. For good," lasting just under one minute on social media.
Unlike Last winter, though, the most successful quarterback in league history announced, it was his last and final decision. He originally retired a little after the 2021 season, but ended up coming back for one more year with the Buccaneers. He retires at age 45, the owner of virtually every meaningful NFL passing record in an unprecedented 23-year career.
About a year ago when he first said he was retiring, it was in the form of a long instagram post, and then another six weeks later, he decided to return for one more run, citing "unfinished business" after an early playoff exit. Playing with the Buccaneers with whom he won a Super Bowl with two seasons ago, made the playoffs again this season but lost in their playoff opener, he played well but still lost the game 31-14 to the Dallas cowboys. At the time, it was questioned whether Tom Brady would play again. Only a couple of weeks later, he gave the answer and said, "I know the process was a pretty big deal last time, so when I woke up this morning, I figured I'd just press record and let you guys know first," Tom Brady states in the video. "I really thank you guys so much, to every single one of you for supporting me. My family, my friends, teammates, my competitors. I could go on forever. There's too many. Thank you guys for allowing me to live my absolute dream. I wouldn't change a thing. Love you all."
Buccaneers general manager Jason Licht had something to say and said, "His imprint on this organization helped take us to the mountaintop. We will certainly miss him as our quarterback, but I will also miss him as a leader and friend," and also said, " Tom's legacy is unmatched in the history of this game. All the Super Bowl titles and statistical records speak for themselves, but the impact he had on so many people through the years is what I appreciate the most,"
 Tom Brady is the NFL's career leader in yards passing (89,214) and touchdowns (649). He is the only player to win more than five Super Bowls and has been MVP of the game five times. He also holds marks for regular-season wins (251), Super Bowl appearances (10), playoff games and wins (48, 35), as well as playoff yards (13,400) and TDs (88).
It was also announced last year that when Brady retires from playing, he would join Fox Sports as a television analyst in a 10-year, $375 million deal.