Billie Eilish: From Church Choirs to Live Concerts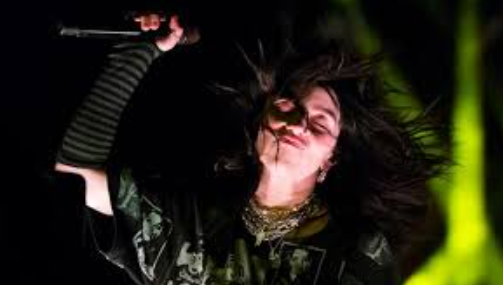 Billie Eilish Pirate Baird O' Connell was born in Los Angeles, California, on December 18th 2001. She was raised in the Highland Park neighborhood of LA by parents, Maggie Baird and Patrick O' Connell, who were both actors, and both deeply into music. Eilish and her older brother, Finneas O' Connell were homeschooled by Baird and Eilish, and joined the LA Children's Chorus when she was 8. Billie began writing songs when she was only 11 years old, taking after her older brother, who had already been writing, creating, and performing. In an interview with Maggie, she stated that, "the family knew the kids were special, but never dreamed of what had happened." Finneas and Billie worked on some of Eilish's biggest hits. This was done in Finneas' bedroom in the Eilish/O'Connell household. After Finneas moved out, he came back to the converted home studio to work with his baby sister. 
In October 2015, Eilish recorded her first song, "Ocean Eyes," which first made for Finneas' and his band. She had the song put on SoundCloud for her dance coach, who helped create choreography for the song. When she woke up the next morning, the song had gone viral. "Ocean Eyes" was released as Eilish' debut single on SoundCloud in 2016. Shortly after, a music video was released. The song was deemed platinum by the RIAA and peaked at number #84 on the Billboard Hot 100 in May 2019. That same year, Eilish had also released the single "Six Feet Under". "Ocean Eyes" was re-released worldwide through Darkroom and Interscope Records on November 18th 2016. On January 14th 2017, Eilish released an EP with four remixes of "Ocean Eyes". Following the success of the "Ocean Eyes" remixes, Eilish released the single "Bellyache" on February 24th 2017, with the music video released in March 2017. Later in March, Eilish released the song "Bored" as part of the Netflix series13 Reasons Why. Later, in 2018, Eilish added to the second season of 13 Reasons Why with Khalid and the hit song "Lovely", which went viral globally. Later in October of the same year, Billie released the two singles "You Should See Me in a Crown", followed by "When the Party's Over" and she had signed a modeling contract with Next Models. 
In June 2017, Eilish released "Watch" with a follow up single,"Copycat" released in July 2017, along with the announcement of her debut EP, "Don't Smile at Me". Every Friday in July, Eilish would add another single to the EP and these singles included "idontwannabeyouanymore" and "My Boy", both of which were certified gold by the RIAA. Don't Smile at Me was released in August 2017. After the release, Eilish did a collaboration with American rapper Vince Staples for a remix of "Watch" titled "& burn", which was later a part of the EP. Because of the EP being so successful, Apple Music made Eilish an Up Next artist in September 2017. She was placed on the 2018 Forbes Under 30 list in November. She released another single "Come Out and Play", written for a holiday commercial for Apple. 
When We All Fall Asleep, Where Do We Go? was released on March 29th, 2019. The album debuted at #1 on the Billboard 200 and the UK Albums Chart, turning Eilish into the first artist born in the 2000s to have created a #1 album in the U.S., and the youngest woman ever to have a #1 album in the United Kingdom. Since the release of the albums, Eilish broke the record for the fastest charting Hot 100 Songs by a female artist. After every song coming from the album charted on the Hot 100,"Bad Guy" peaked at #1 in the U.S., ending Lil Nas X's record-smashing 9 weeks at #1. She is the first artist born in the 2000s and the youngest artist since Lorde to have a number 1 single. . The next year, Eilish created and performed her song "No Time to Die " for the new James Bond movie, which topped the UK singles chart and won the Academy Award for "Best Original Song" that year. The albums she created after, "Everything I Wanted", "My Future", "Therefore I Am", and "Your Power" reached the top in the top 10 in the U.S. and the U.K. Her second studio album, Happier Than Ever topped charts in 25 countries. 
In February 2018, Eilish embarked on her concert tour, the "Where's My Mind Tour", which concluded in April 2018. ¨ Bi***** Broken Hearts" was re-released all over the world on March 30th, 2018. For Record Store Day 2018, Eilish released "Party Favor" on a 7-inch vinyl, along with a cover of "Hotline Bling " Canadian rapper Drake. Eilish did a collaboration with Khalid for "Lovely", which had been released on April 19th 2018, and added to the soundtrack for the second season of 13 Reasons Why. She released "You Should See Me In a Crown " in July 2018. In July of 2018. After releasing YSSMINAC, she had the opportunity to perform live at the Mo Pop Festival. 
 Coming from the RIAA, Eilish has sold 41.5 million digital singles and 5 million albums. This year, her song"No Time to Die " made "Best Original Song" and in the last year she received awards for Top Female Artist, International Female Solo Artist, International Artist of the Year and International Song of the Year for Happier Than Ever. In 2021, Eilish announced that she was going into the world of beauty and released her own signature fragrance, titled ¨Eilish¨ and more recently on November 18th of this year, she came out with a second fragrance titled ¨Eilish No.2".