The Melancholy Romantics of Ultraviolence by Lana Del Rey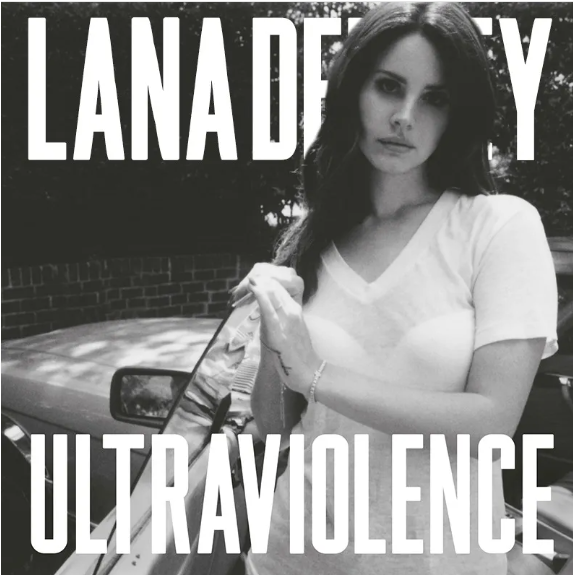 Lana Del Rey's Ultraviolence was released in 2014 and is her third studio album, with 900 million streams on Spotify. The album has moody, hypnotic energy that is hollow and emotional sounding. The 14 tracks on the album have ongoing themes that are about abusive relationships, addiction, abuse, and more relating to Del Rey's past. 
The first couple of songs, Cruel World and Shades of Cool are very dejected songs. Ultraviolence, which is about the cult-like behavior of the leader of an underground group Del Rey was a part of at one point, is very sorrowful sounding, with gritty guitar. Cruel World has lyrics like "I'm finally happy now that you're gone." Despite being borderline heart-wrenching, these songs are very in-the-background songs. They're calm enough that you wouldn't want to just sit there and listen mindlessly, but they're what you would turn on while getting ready, doing the dishes, cleaning your room, or doing your homework. 
We pick up the pace a little bit at Brooklyn Baby and West Coast, two of the most popular songs in Del Rey's entire discography. They're very airy and romantic sounding. Brooklyn Baby is about a stereotypical Brooklyn hipster girl who is in love with an older serious musician. While I was listening, I interpreted West Coast as being about an ambitious woman who wants to go, as the title says, to the West Coast, but puts her ambitions aside for a man she wants more than a life in the west. The tempo of West Coast changes throughout the song, starting quicker and pointed and changing into something slower, wistful, and more dramatic. 
We slow down again from Sad Girl to Old Money and the songs are very calm and sorrowful and just make you feel sad overall. Along with being sad, they're also moving and emotional, and you can tell Del Rey dug deep to find material to write these songs. 
The 11th song on the album, The Other Woman, is one of my favorites. It's pretty obvious from the title that it's about a woman in love with a man who's in love with a different woman, and therefore, she is the other woman. This song especially is emotional and passionate with lyrics like, "But the other woman will always cry herself to sleep." Listening to this song almost leaves you with a sense of loneliness and hollowness. 
The second to last song on the album is Guns and Roses which is a melancholy ballad about a relationship with a rockstar. This song is different from the other songs because it's slower and the drums add an almost dramatic effect. In my opinion, this is one of the best songs on the album and it makes you want to close your eyes and sway in place. 
The album ends with a wonderful piece, Florida Kilos. This song isn't exactly happy as it's about addiction, but the sound of it is nice. The tempo and music itself are more cheerful than the rest of the songs, and it ends the album on an almost hopeful note, despite being about a very dark topic. I think the aspect of a sad topic with fast and cheerful music adds to the song especially because it's about addiction, a terrible thing, but at the time you feel good. 
Many albums explore themes and moods but Ultraviolence sticks to one; a needy addictive want for toxic things. I commend Del Rey for putting all of that into music so well. There are endless interpretations and feelings of music, but my interpretation of this album is that it's the story of a woman in love with dangerous things; toxic men, toxic drugs, and toxic people, and she's glorifying it to herself. With all of this being said, this album is well-written and worth a listen.