My Summer Plans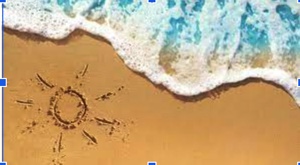 This summer is the last summer before I'm 18. I want to make the most out of this summer with my family. I'm going to stay at my dad's house this summer and we're hoping to do some exciting things, like making a time capsule, going to Legoland, watching shows and movies, and playing in the pool and on the trampoline.
One thing I'm the most excited about is making a time capsule in my backyard. I'm hoping to make it like the note to self-thing that the seniors have opened. I think it would be really cool for my whole family to sit down together and write notes to their future selves, and to each other, and open it 10 years later. (Hopefully, we can make this a tradition). I'm thinking of getting a disposable camera and filling it up that day with group photos and selfies. I'm so excited about it. 
The next thing that I'm really excited about is that my long-distance boyfriend might be coming to stay with us for a few weeks. I'm really excited about this because I think that would be super fun and I'd love the memories. 
My dad and I are planning to go to Legoland. My 5-year-old sister loves legos so this would be amazing. We've also never been to Legoland before so it would be a new experience. I've looked up all the rides and there's a ton to choose from, and plenty for my little sister to do as well. 
Another thing my dad and I are planning to do is catch up on a lot of shows and movies that have come out this year. This includes Stranger Things, The Flash, Wandavision, Loki, and any other Marvel or DC show that has come out lately. We also have to watch all the movies too, so many that I've made a whole list. 
A few years ago I bought a pool, and this year I'm hoping to set it up. One thing that I've found really fun is getting huge balloons and filling them with water inside the pool and playing with them. This is always really fun. I want to go night swimming or be able to watch movies while in the pool. Once I get to my dad's house I'm going to see if we can make it work. 
Another thing that I want to do is go camping on my trampoline. The last few times I've done that I've had a few problems, one problem was that it was really cold outside. The next problem that I had was that I got a TON of bug bites. This time I'm going to pick a warmer night, that won't be 60 and find some bug repellent candles or bracelets, or both, and maybe put a tent on my trampoline to keep bugs out. I'm really excited about this. 
One thing that I am DYING to do, just because I have done it before, is "explore" the town REALLY late at night with my cousins, I want to go eat at a restaurant really late at night. I think that this would be super fun. 
The last thing I'm really excited about is going to the store and buying food. I'd love to try weird, new foods because this is an EXPERIENCE. I also love to grab the most disgusting junk food and eat it. Also getting really spicy food is amazing too because the faces that people make are the best. I also want to look at some things, like chocolate chips, and make the recipes on the back, because that would be new and fun. For Christmas, I got my dad a make his own hot sauce kit, and my family and I want to try it this summer. I think this goes along with how fun random hot food would be. We might also try some weird food combinations. I also bought some warheads, which we haven't had in forever, and gave them to my cousins.