Heritage Edition – Legends Within Music and Their Influence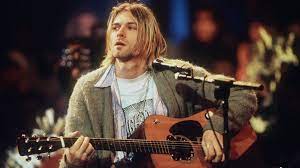 David Bowie: 
David Bowie literally and physically changed the world, he was a musician that was loved by many. Bowie made the world a more accepting, loving, and diverse place. David Bowie sold over 140 million records and positively affected each listener. David Bowie influenced many artists with his work, even musicians that were not a part of his particular genre. David Bowie has been sampled on hip hop musicians such as Ice Cube and Jay-Z. David Bowie is a music legend who will never be forgotten. Moving away from his music, he was a fashion icon. Bowie's influence is seen through video games, but most importantly the social norms that David Bowie fought against. David Bowie was open about his sexuality at a time when being homosexual was illegal. David Bowie being more open about his sexuality and not feeding into the toxic masculinity of our society, made the spectrum of sexuality more acceptable during this time. David Bowie did not just influence many musicians, but also made a huge impact on society itself.  
Kate Bush: 
For the past couple of decades, Kate Bush has been an art-pop legend and has influenced many up-and-coming pop musicians following her work. She has a unique style of music and the production of her songs was not often seen before. Kate Bush's music has influenced many artists, many within the hip hops community such as FKA twigs, Tupac, and Outcast's "Big Boi." Kate Bush has an amazing way of storytelling and abstract and unique instrumentals. Pop musician  Florence and the Machine was inspired by Kate Bush's voice and sound as Musician Lady Gaga was inspired by her fashion and persona. Kate Bush has an experimental sound mixed with incredible storytelling. She is one of the most influential women in the music industry, the pop industry specifically.  
The Beatles: 
The Beatles have been one of the biggest influences in Music since they got together in the 1960s. Musicians such as Oasis, Blur, Jimmy Hendrix, and Pink Floyd influenced The Beatle's career. The Beatles have been one of the most successful and critically acclaimed groups in history. They influenced the way the later generation would dress, present themselves, and live their lives. The Beatles wrote all their music that didn't quite fit into a musical category, which may be what made it so appealing; their music was enjoyable to just about anyone. The Beatles were true to themselves and their influence is felt all over the world. The Beatles strongly promoted the hippie lifestyle. Their political vision, social influence, and atypical sense of style modified popular culture for youth during the 1960s all around the world. Without The Beatles, the world would be a very different place.
Elliott Smith: 
Elliott Smith is undoubtedly the best indie musician of the 90s. His way of writing music is so authentic and so relatable, which is why is it so attractive to many people. Elliott Smith was inspired by musicians such as The Beatles,  Nick Drake, and Bob Dylan. However, his influence has been seen in many new artists within the music industry. Musicians such as Phoebe Bridgers, Death Cab For Cutie, Julien Baker, and Flaming Lips have all been influenced by Smith's songwriting and sound. Elliott music wrote sad and heartbreaking music, but it was relatable to the listeners. Elliott Smith is still one of the best indie musicians that have lived and there is always a sense of comfort within all of his songs. Elliott Smith had an amazing way of playing guitar, as most of his music has mostly guitar instrumentals. Elliott Smith's tone of voice was probably the most influential thing about his music as it was soft, unique, and unnatural. Hopefully, the music industry continues to see Elliott Smith's influence on artists and his legacy will forever be remembered, he is dearly missed. 
MF DOOM: 
Known for his unknown and masked persona, Daniel Dumile, best known as MF DOOM, recently passed away on October 31, 2020. Dumile spent about two decades as one of the most influential and recognizable artists in underground hip-hop. Daniel Dumile cycled through different comic-book alter egos such as MF DOOM, Kind Geedorah, and Viktor Vahn. Listeners can see Dumile's influence on artists such as Earl Sweatshirt, Tyler the Creator, and Amine. Dumile was a mastermind when it came to rapping, he produced and made music that had never been seen before within that genre. He kept his personal life very private when going to social events he would hide behind a mask if he even went to the events at all. His songs were genuine, deep, and intense and has a huge impact on the current generation of rappers.
Radiohead: 
Radiohead is a British rock band. Thom York and his brothers grew up in Oxford, England, and little did they know they would change the music industry forever. Their music is experimental and they use instrumental aspects of music, which wasn't very popular in the rock genre. Their third album, Ok Computer, which was one of the best rock albums to come out, really showed the band's talent in storytelling and production. Radiohead has influenced artists such as Sigur Ros, Arcade Fire, and Coldplay. Even musicians such as Kanye have been inspired by their music, which you can see through Kanye's production and electronic sound within certain songs. Their music is what singlehandedly made prog-rock relevant again, they are often seen as the "new" Pink Floyd. Radiohead has come out with 8 incredible albums; it is rare to see musicians continue to be this amazing. 
Joni Mitchell:
It is safe to say modern pop music would sound very different without Joni Mitchelle. Musicians such as Taylor Swift have been influenced by Joni Michelle's work, Swift creates stadium-filling pop music and is known as one of the best musicians of our generation. Joni Mitchelle has created multiple masterful and iconic albums, Blue, Cloud, and Court and Spark. With every successive release, Joni gained a larger following and fan base. Joni Mitchelle has won multiple Grammys and is known as one of the most successful folk-pop musicians. Joni Mitchelle is more than just important, she is an inspiration to women all over the world. She has astonishing depth and range in both her sound and production. Her voice is natural and marvelous, she has an intelligent way of storytelling within her songs. Her unique voice and sound have influenced other musicians such as Lana Del Rey, Bjork, and Lorde who have a very similar way of writing songs, and a similar sound to their music. Joni Mitchelle is one of the most influential musicians to women in the music industry.
Kurt Cobain: 
Kurt Cobain is influential for many reasons excluding his music; he was a fashion icon, he called for his fans to support women and gay rights, and was one of the main voices of his generation. Kurt Cobain's death took a toll on a lot of people as he was dearly loved. Being someone who came from nothing, living in a small town in Washington, then making millions, and creating music that inspired and connected with so many people was inspiring and is what keeps his legacy going. Charles Cross, who is a music journalist and author wrote the definite biography of the Nirvana leader, Kurt Cobain, he explains that "Those songs have such meaning to so many people. And when we talk about Kurt and why he mattered, that is by far and away from the reason he mattered — is that that body of songs that he created and wrote still speak to listeners today." In some ways, Kurt Cobain is still alive, as his music is still relevant and loved by multiple generations. It has been two decades since Kurt Cobain passed away and his influence is seen through multiple different artists such as Weezer, Cage the Elephant, and Arcade Fire. Many believe that Kurt Cobain forced music to evolve and changed the style of music forever. He made it so grunge ruled Seattle, which was the center of the music universe at the time. Although Kurt Cobain may not be alive, his music and legacy will continue for generations.