Heritage Edition – The Legacy of Boy Bands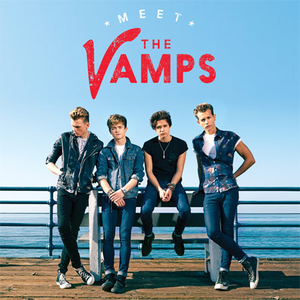 Boy bands are some of the most well-known artists in music. Starting in the '60s with the Beatles, who're widely considered the first boy band and the most influential band of all time, boy bands have been some of the most popular and influential musicians.
The Beatles started off the boy band craze in 1960. "Love Me Do," released in 1962, was their first single, beginning the Beatles era. Even now, 60 years later, many people know at least one Beatles song, if not more. They've influenced many other bands, including Oasis, Radiohead, and Pink Floyd. A documentary on Disney+ was released in 2021, pulling four of their most popular songs back onto the Billboard charts over 50 years after their release. The Beatles: Get Back brought some of their music back into mainstream media even more than it normally is. As one of the most influential bands of all time, they kickstarted music as we know it today.  
The Beach Boys followed soon after, starting in 1961. Still active today, they have many hits, like "Surfin' USA," "Good Vibrations," and "Kokomo." They didn't really get popular until around 1966. For a while, they were the only band that could even remotely challenge the success of The Beatles. Today, they're still fairly well known, but not as much as some other bands. A few of their songs are more mainstream than others, but they're not as big as bands like The Beatles or some more modern artists. 
It took years for another continually popular boy band to reveal themselves. New Kids On The Block began in 1984 and are still active today. They were started because of the popularity of New Edition, an all Black boy band popular from the late '70s until the early '80s. Their first album, released in 1984, wasn't a success. They were almost dropped by their label, but one representative was convincing enough that they were allowed to record another album. After a not very successful beginning to their career, they began to build a fanbase when their song "Please Don't Go Girl" started playing on mainstream radio. The show Fuller House was able to bring "You Got It (The Right Stuff)" back into popular media, with around 30 seconds of the song in the first episode. 
The Backstreet Boys, breaking into the music scene right off the bat with their first single, "We've Got It Goin' On," in 1995, followed soon after NKOTB. They've continued to release music (fairly) consistently, with their most recent album, DNA, being released in 2019. The Spice Girls, Boyz II Men, and New Kids were some of their biggest musical inspirations. Even though it's been over 25 years since their first single was released, their songs "Everybody" and "I Want It That Way" are still very well known. 
Along with The Backstreet Boys, NSYNC also became popular in 1995. Their similarities brought along a "Battle of the Bands" with debates over which was better. Even now, people still argue over whether NSYNC or The Backstreet Boys is the true '90s boy band. Justin Timberlake, known for both his music and his acting roles, was made popular through being a part of NSYNC. This has actually happened quite often, where a member of a boy band will become popular through their band's career, then begin a solo one. NSYNC's run only lasted until 2002, yet their influence, especially with their song "Bye Bye Bye," has lasted much longer than seven years. 
In 2005, the Jonas Brothers, made popular by Disney, began their run as a band. Joe, Kevin, and Nick Jonas starred along with Demi Lovato in Disney Channel's 2008 film Camp Rock. After that, they had their own Disney show, Jonas, for 2 seasons. They released four albums before their official breakup in 2013, sending each of them into solo projects with other bands they started, movie roles, and just living more away from the spotlight. Joe started a new band during their hiatus, DNCE, which released one majorly popular song, "Cake By The Ocean." In 2019, the release of new music and the band officially getting back together surprised many fans, and their 5th studio album, Happiness Begins, was well worth the wait to many. Each of the brothers have seized the opportunities granted to them by their band, and have become some of the most well known people in the music world.
One Direction, also one of the most well known boy bands in music today, began through the show X Factor in 2010. They're one of the top selling boy bands of all time. All five of their released albums topped charts in multiple countries, along with multiple charting singles. Through their album releases, they went on four world tours, two with exclusively stadium shows. They broke up in 2016, and now each of the five band members has an at least fairly successful solo career. Harry Styles, one of those ex-1D members, is releasing his third solo album next month and has been playing a sold out tour. He became popular through One Direction, and has continued to gain more and more fans. Solely because of their boy band beginnings, so many people have gained the popularity needed to make it as solo artists. 
5 Seconds of Summer was formed in 2011. After years and years of mainly pop based boy bands, 5SOS brought back the original Beatles style boy band, leaning much toward rock music. Their deviation from pop music could be influenced by where they're from, which differs from many other boy bands in the past, but it could also just be changing times. 5SOS has been popular, for their sound, look, and more provocative lyricism than some past bands. Their debut studio album, 5 Seconds of Summer, was led off with the single "She Looks So Perfect," which continues to be one of the band's most popular songs. They've begun releasing singles for their upcoming 5th studio album, and are currently on their Take My Hand World Tour. 
Why Don't We, started in 2016, has also become popular because of their looks, sound, and provocative lyrics. They're definitely more of a pop sound, like the other boy bands have been, but they're a little more… let's just say… obvious about their lyrics. They've been continually releasing music since then, and though they may not be the most popular boy band ever, they are plenty well known. 
Boy bands and their legacies will live on for generations, long after the end of their time in music. After bands break up, the people in them already have a jump start into a solo career, and it makes it much easier to get into the mainstream industry. Without boy bands, music as we know it today wouldn't be. Without the influence of The Beatles especially, the evolution of music would have never gotten to the place we need it to be, to influence our lives, thoughts, and emotions.