Things To Do In Oregon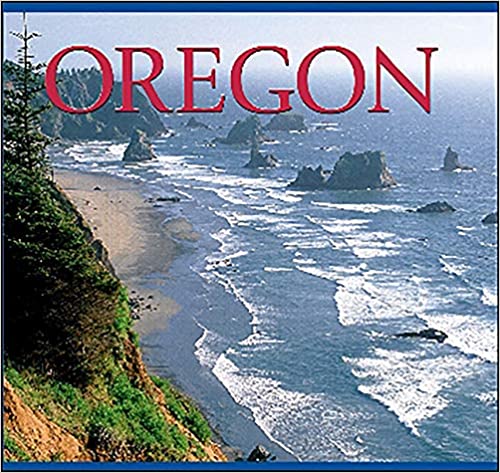 Do you live in Oregon and like visiting different places? There are many places that you can visit in Oregon without having to travel too far. This can be beneficial if you are wanting to go somewhere that isn't too pricey. You can also travel by car to get to these places instead of having to be on a plane. 
According to busytourist.com, one place that you visit in Oregon is the Portland Japanese Garden which is a series of gardens where that host many events which include tea ceremonies, and activities that involve art, music, nature, and folklore of Japan. It even has lantern lights by the walking paths so you can see where you are going. Another place you could visit is Thor's Well which is just a deep hole. It is very beautiful to see, but don't get too close to its edge. Do you enjoy looking at fishes and underwater animals? Then you should visit the Oregon Coast Aquarium. If you want to learn more about the history of Oregon you should visit the National Historic Oregon Trail Interpretive Center. It's a museum that's filled with exhibits about pioneer life on the Oregon Trail, mountain men and early trail travelers, mining and early settlement, Native Americans along the Oregon Trail, and more. Do you like cherries and want to enjoy them while hanging out with friends? Visit Cherryfest which is a multi-festival during June or July in Salem, Oregon. They include music, cherry-flavored food (also fair food), fair rides, and much more. Are you a donut fan or enjoy eating donuts? In Portland, there's a place called Voodoo Doughnut, in which they sell donuts topped with different things each time. A popular one they sell is a donut topped with Fruit Loops. They are open 24 hours a day and have different donuts each day, so if you like trying new things, this would be a great place to visit. Even though the place has Voodoo in its name, they don't actually curse the donuts or anyone who visits the shop. A place that is visited often throughout the whole year is Mt. Hood because there's snow there all year. You are able to ski or just play around in the snow. They also offer classes there to teach you how to ski. 
If you don't want to travel too far, don't worry, there are many things you can do! An example would be getting together with your friends and having a picnic. Everyone can bring something and gather up in a park or somewhere nice. You could also just play around a park playing basketball, softball, catch games, and more. Another thing you can do is go to your local stores to walk around and support small businesses. Depending on where you live, there could be some cool shops that sell different foods and things than the usual places you go to. Another example can be going to a coffee shop with friends to either catch up or to get some homework done. This can benefit you because not only are you spending time with your friends but also you're getting your work done.