Inside The Life Of Wicca Phase Springs Eternal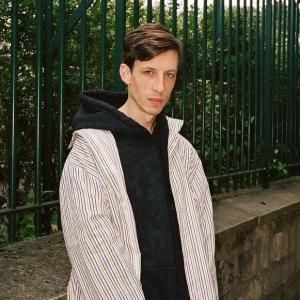 Adam McIlwee, professionally known as Wicca Phase Springs Eternal, is an American singer-songwriter and producer. He was born on March 11th, 1989 in Scranton, Pennsylvania. In 2005 Adam started his career in high school, where he formed a band with his close friend. He is known for founding GothBoiClique (an emo-rap collective) and his wide variety of music. 
Adam lived with his parents, but wasn't close to them. He was very close with his aunt; she was in her early thirties when she committed suicide in 2001. He confesses that her death did not impact him at the time, but that looking back on it now, he believes it changed his outlook on life.
When Adam was ten, his dad developed a substance abuse problem. His aunt's death in 2001 (two years after his dad started) made his problem worse. He was constantly in and out of rehab centers, so he wasn't much of a father figure. When Adam was eighteen, his parents divorced. 
Tigers Jaw was formed in 2005 by Adam McIlwee and Ben Walsh. They were both guitarists and vocalists and began making music together. Later on, they added Dennis Mishko, Brianna Collins, and Mike Kay to the band. After a few months, Mike Kay left the group and was replaced by Pat Brier. Their first album was released in 2006. After releasing their second album, Tigers Jaw, in September 2008, they began gaining popularity. 
In 2013, Adam left Tigers Jaw so he could fully commit himself to Wicca Phase Springs Eternal. He was figuring everything out on his own, but he had beats and ideas for songs. Adam started releasing beats on Tumblr and SoundCloud, which then caught the attention of many online producers and artists. 
He was later contacted by the rap group THRAXXHOUSE (a large collective of rappers, producers, and designers) in 2013. Adam would release EPs and singles before releasing his full-length debut album in 2019. Suffer On was full of emo-trap and heavily emotional songs. His music is described as "themes of heartbreak and uplifting music paired with the harsh realities of being young and unhinged."
In 2013, Adam co-founded GothBoiClique, which was a group of like-minded songwriters and producers that also shared members with the THRAXXHOUSE. GothBoiClique was founded by Wicca Phase Springs Eternal, Cold Heart, and Horse Head. They would later have famous artists in their groups, such as Lil Peep and Lil Tracy. Adam is considered the leader and one of the main members of GothBoiClique today.
Today, Adam lives in his hometown Scranton, Pennsylvania with his girlfriend Audrey Golosky. He has released nothing since his latest single "Virtual Love Letters" in August 2021. He went on tour earlier this year and has announced he's also touring next year. He does a lot of pop-up shows around Pennsylvania with local artists. Adam continues releasing merchandise and is very active on social media.