The Art of Draft Busts Part 1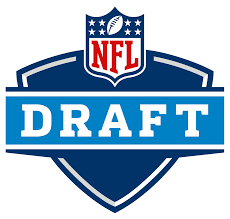 A Draft Bust is defined as "A highly touted or highly selected player that does not meet expectations." Sometimes, it can be a player. Sometimes, it can be an entire draft class. The term "bust" is often thrown around more than ever before, with more expectations being thrown on players who sometimes are still teenagers. Some draft classes can be loaded with talent, and some draft classes only have one or two total All-Stars. Many draft busts have similar traits and characteristics, which is why I'll be labeling the five different categories or "Syndromes" for busts. This article will be a two-parter, with the other three being released next edition. 
JaMarcus Russell Syndrome
JaMarcus Russell Syndrome is probably the most common and worst type of draft bust. The symptoms that occur from the JaMarcus Russell Syndrome are when players with a pretty solid college career can't apply that talent to the Pros due to their laziness, incompetence, or general issues. This syndrome is named after the Oakland Raiders' 2007 Number 1 Overall Pick, JaMarcus Russell. Russell was a great quarterback coming out of Louisiana State University and looked like the best option in a talented draft class. Russell was noted for his large stature and ability to run the ball if needed. Russell failed to meet expectations with his two seasons with the Raiders. He gained weight, didn't study game film, and had a poor work ethic. Another example of JaMarcus Russell Syndrome would be 1998 NFL Number 2 overall draft Pick, Ryan Leaf. Leaf was drafted a pick after Hall of Famer Peyton Manning, by the San Diego Chargers, who traded up for him. There was an extensive debate between who would go Number 1 to the Colts, Manning or Leaf?, Leading up to the draft, with Manning being labeled as more recognizable, and Leaf being labeled as having a stronger arm. In his rookie season, Leaf slept through a mandatory rookie symposium, fumbled his first NFL snap, and got into an altercation with a local reporter in the Chargers locker room where he had to be pulled back by Junior Seau. In the 3 Seasons Leaf played in the NFL, he threw 14 Touchdowns to 36 Interceptions. For Reference, Payton Manning threw 85 Touchdowns in his first three seasons. The Debate looks pretty silly in hindsight, right? This next example of JaMarcus Russell Syndrome may be a controversial choice, since to this day, he's probably the most beloved draft bust, but I am talking about the 2007 Heisman Winner and Denver Broncos 2010 1st Round Pick, Tim Tebow. No matter how you feel about him, Tebow is one of the greatest quarterbacks in NCAA History, however, his unique playstyle never adapted well to the NFL. Tim Tebow was a 2x National Champion Quarterback coming out of Florida and believed to be a generational talent that any team would've been lucky to have. There wasn't a solid range for Tebow to go in the 2010 Draft, as Oklahoma's Sam Bradford was seen as the best available quarterback, and even the Governor of Florida requested that the Jacksonville Jaguars take Tebow with their 10th pick. The Denver Broncos traded up in the draft to select Tebow at the 25th overall pick. Questions began to emerge as to how effective Tebow could be in the NFL, as he had an awkward throwing motion and was a left-handed QB, a rarity at the time. Tebow received little time as a starting quarterback in his first season, only starting 3 games, and throwing 5 touchdowns, and rushing for 6 touchdowns. Tebow found himself at the center of national attention in his Sophomore and best season. Tebow started 11/17 games for the Broncos in 2011, where he led them to the AFC West title and beat the Pittsburgh Steelers in the Wild Card round before getting crushed by the Patriots. Tebow was known for his clutch performances during the fourth quarter and praying on the field, which in of itself spawned the internet fad of "Tebowing". Tebow often fumbled the ball and had a 12-6 Touchdown to Interception rating that season. With Payton Manning signing with the Broncos that offseason, Tebow was traded to the New York Jets where he underperformed and only played special team roles. Tebow would bounce around the league in the following years, before retiring to play for the New York Mets farm system. In 2021, after a 5-year absence from Football, the Jacksonville Jaguars signed Tebow as a Tight End, where he only played one preseason game, recording two blocks.
Andrew Wiggins Syndrome
Andrew Wiggins Syndrome is probably the best syndrome a bust could be diagnosed with. Andrew Wiggins Syndrome's symptoms are the following; An overhyped player who was good enough to get drafted high; however, not bad enough to be labeled a draft bust entirely and not good enough to be anything impressive. This syndrome of busts is named after the Cleveland Cavaliers 2014 Number 1 Overall Pick and former Kansas Jayhawk Andrew Wiggins. The closest thing I can compare Andrew Wiggins' hype leading up to the draft would be Zion Williamson in 2019, and even that's a bit of an understatement. Wiggins was touted as the most significant draft prospect since LeBron James and was compared to guys like Vince Carter, Paul George, and even Tracy McGrady. Due to the Kevin Love Deal and LeBron James signing, the Cavaliers traded Wiggins to the Minnesota Timberwolves, where he was expected to be one of the brightest stars of the future. Six years later, he would get packaged to the Warriors for D'Angelo Russell, where he still plays to this day, only as the third-best player on a deflated championship team. Andrew Wiggins only averaged more than 20 points per game three times in his career, and two of those were in his first three seasons. Another symptom of Andrew Wiggins Syndrome is Replacement. Sometimes you think a player will be the face of a franchise until the next draft, where the team can pick up a better overall player, or maybe they get packaged in a deal that leaves them as a shell of what they used to be. The latter would fit in for 1994 Number 1 NBA Draft Pick, Joe Smith. After three solid seasons with a disgruntled Golden State Warriors organization, Smith demanded to be traded somewhere on the east coast, where he grew up and was traded to the Philadelphia 76ers, where his production fell off and was a total shell of his former self. Smith did last a long time in the league though, lasting until 2011 as a journeyman. Another symptom of Andrew Wiggins syndrome could be poor front office decisions. A team drafts a good player but can't build around them or give them the tools to succeed. This would be the case for the 2014 Heisman winner and the Tennessee Titans' 2nd Overall pick in the 2015 NFL Draft, Marcus Mariota. Mariota was one of the best quarterbacks in the country at Oregon, even leading them to the College Football Playoffs National Championship game in 2015. Mariota prevailed in his rookie season; however, due to a weak offensive line and many coaching changes during his time in Nashville, Mariota was susceptible to many injuries and interceptions. This led to Mariota being benched in 2019 for Ryan Tannehill, who later won the Comeback Player of The Year award and led the Titans to an AFC Championship Game appearance. The following season Mariota signed a two-year deal with the Las Vegas Raiders as a backup role, where he will replace Derek Carr mid-game every game now and then.