Artist Profile: Bad Bunny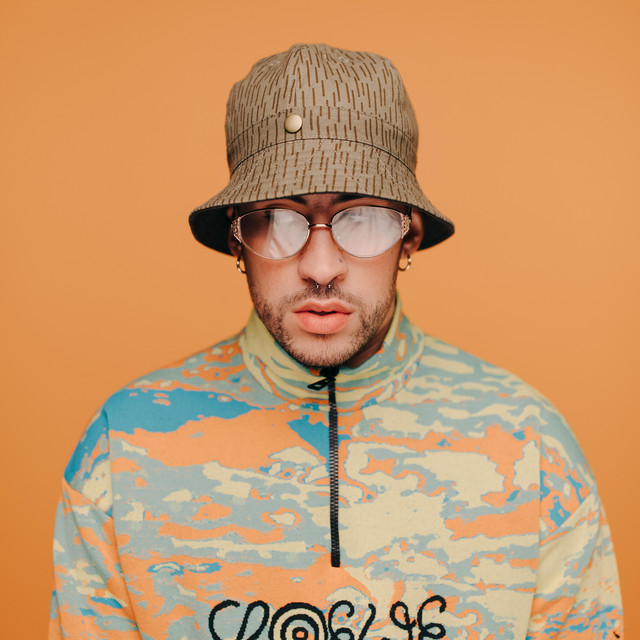 Benito Martínez Ocasio, also known as Bad Bunny, is a Latin artist known worldwide. Born on March 10, 1994, in Almirante Sur, Puerto Rico, Bad Bunny rose to fame at a very young age of 24. He has become a worldwide known Latin artist at only age 26. Representing his Puerto Rican roots, most of his songs and albums are under the genre of reggaeton and Latin trap. Recently, he has opened his horizon to many other genres. Bad Bunny has grown to have a huge fan base that he calls La Nueva Religion, which is translated to The New Religion. He has a total of 27.7 million followers on Instagram, 2.2 million on Twitter, and over 28 million subscribers on YouTube. 
 Besides supportive fans, his family is also very fond of this chosen career. His mother, Lysaurie Ocasio Declet, was a school teacher and his father, Benito Martinez (Sr), worked as a truck driver. Benito also has two brothers that speak very highly of him. One of his brothers stated, "He has taught us to fight for what we want, to follow our dreams." 
  The Martinez family loves all kinds of music, which is why Benito was introduced to music at a very young age. He always loved to sing and once he was able to join his church choir, he was able to publicly show his talent. Many of his peers encouraged him to start a career in the music industry, but he didn't consider it until he entered university. Benito started to sell records and tapes of downloaded music around campus as a side job. This gave him an idea of how to start his career. He produced the song Diles that soon caught the attention of two large producers, Mambo Kingz and DJ Luian. These producers changed his life; they were able to put Ozuna, Farruko, Arcángel, and Ñengo Flow on his track which blew up. From there, he was signed into their record label, Hear This Music.
  Bad Bunny had been able to collaborate with different artists before he switched labels and released his first studio album. Songs like Mia feat. Drake and I Like It feat. J Balvin and Cardi B are still one of his most listened to songs to this day (according to Apple Music). On December 24, 2018, Benito released X 100PRE. This album is the foundation of his career since many fans loved it and encouraged him to produce more songs. He released a whole album with J Balvin called OASIS (2018). He then released, YHLQMDLG (2020) which stands for Yo Hago lo Que me dé la Gana and is translated to I do want I want. Later that same year, LAS QUE NO IBAN A SALIR, was his second 2020 album. The title is translated to The ones that weren't going to be released. Benito has recently released one new song, Dakiti featuring Jhaz Cortez. Dakiti has reached Today's Top Hits on Spotify and is currently #2 on the Top 100: Global on Apple Music. 
 Bad Bunny has become a familiar face in the music industry. Martinez has accumulated more than 55 awards in just 2 years and has been nominated for more than 100 times. If that doesn't display success, I don't know what does. Benito had to learn what hard work meant at a very young age which is now displayed in his music and perseverance. Overall, we can't wait to see what he releases next and see his plans for his future. 
About the Writer
Joselyn Gonzalez, Writer
Joselyn Gonzalez attends Forest Grove high school as a junior. Ahe adores her dog, is literally obsessed with watching Tik Tok's, and likes red apples...