The Destruction and Chaos Causing Wildfires in Northern California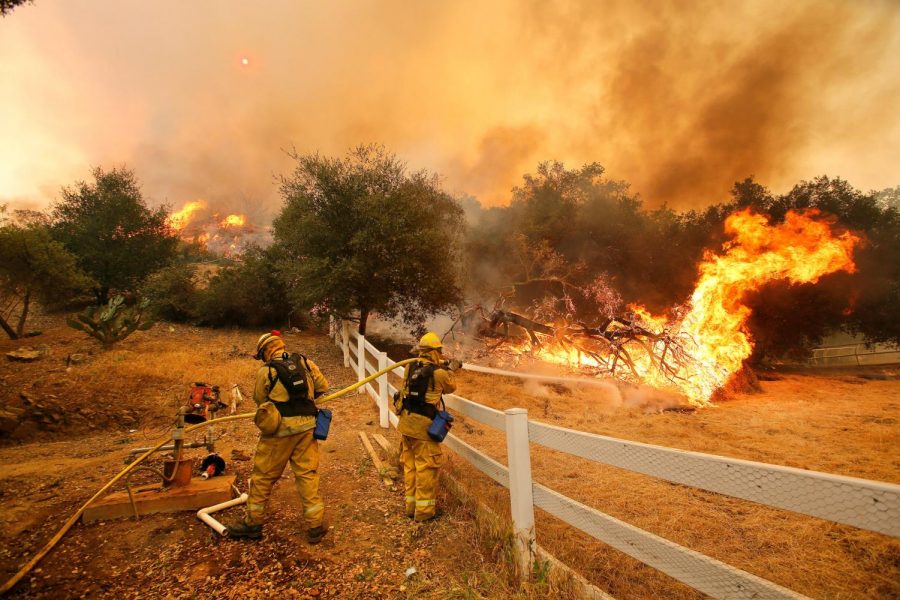 The little to no rain, high temperatures, and strong winds are huge factors of the destructive wildfires blazing through California in the past few weeks. California, in this short amount of time, now has 5 of the top 20 largest wildfires in state history. Two of these continuing fires are The Zogg Fire and The Glass Fire. Temperatures in some counties in California have hit over 100 degrees. That's 30 degrees higher than the average temperature for this time of year. Since the beginning of 2020, there have been about 8,000 wildfires in California alone. Which overall has burned over 5,625 square miles.
As of saying that, there have been 80,000 residents evacuated in Sonoma and Napa counties. There's also been a record-breaking heatwave in not only San Francisco, but also San Diego. Scientists say that Cali's fire season and some fires that have spread to Washington and Oregon have been connected to climate change because of human air pollution. One of the largest Wildfires in Cali was in august, named the August Complex, which burned roughly 840,000 acres. This is the worst wildfire season on record and more than 3.9 million acres have been burned.
Speaking of large wildfires, The Zogg Fire started on Sep. 27th in Shasta. Which has consumed over 55,046 acres of land and destroyed more than 146 buildings so far. 39% of the fire has been contained and is still ongoing. It has sadly killed four people already. The cause of the Zogg Fire is still unknown. Although wind speeds were 30mph-40mph it was very dry and hot. A total of 1,710 fire personnel have been fighting this chaotic wildfire. Fire officials are saying that it is very possible that The August Complex Fire, that's burned nearly a million acres of land, could get even bigger and combine with The Zogg Fire. Due to the heavy winds, this could be a very overwhelming and highly destructive outcome. Most likely causing many deaths, evacuations, and a lot more damage to homes and buildings.
Another big fire that's tearing through California is The Glass Fire. This fire also started Sep. 27th and is still ongoing. It has left 58,880 acres of land charred over two counties, Sonoma and Napa. Roughly 590 structures have been destroyed and 110 have been damaged. Also, since this fire has taken over more land and two counties the amount of fire personnel that are trying to control the fire is nearly double what the amount is for The Zogg Fire. Which is about 2,527 personnel. Although only 5% has been contained so far. The start of this fire is also unknown and the suspected cause, like the Zogg Fire, high temperatures, heavy winds, and dry terrain. The fires in recent weeks in total have taken the lives of 30 people.
My condolences go out to all the people who have lost their lives to the fires and to the families of those who have lost their lives. People in the state of California need to keep their families close, be aware of the news and their surroundings, and, most importantly, stay safe.
About the Writer
Hailey McVey, Writer
Hailey McVey is a sophomore who lives in Forest Grove with her dad and sister. She likes art, the outdoors, and binge-watching Netflix.