Businesses Reopening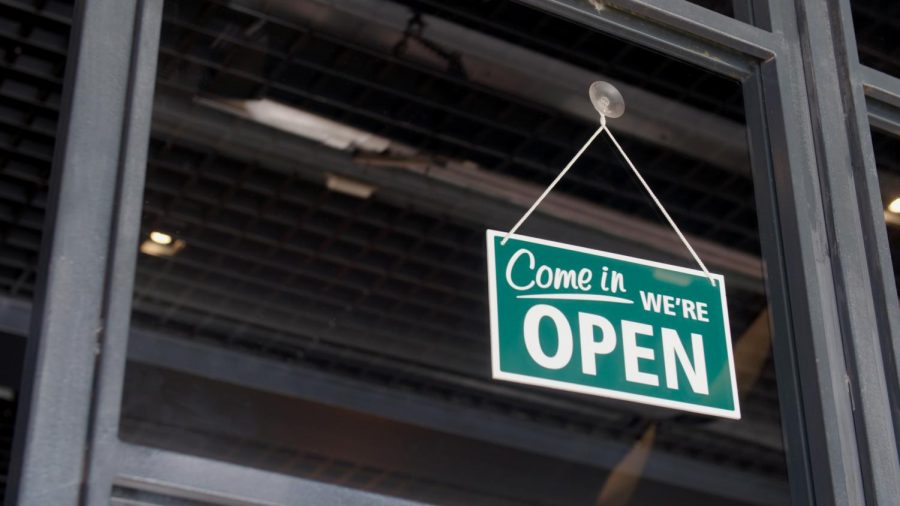 Due to COVID-19, businesses and workplaces have been temporarily shut down. States have been put into lockdown and people ordered to stay home. But recently, phase one of the reopening of stores and workplaces is being put into action. Places able to reopen include grocery and retail stores, restaurants, and other miscellaneous retailers. The reopening will put many places back in business and will support smaller businesses that had money problems due to the virus.
Although more places are opening up, safety precautions are still in place to keep yourself and others safe. According to West Side Rag, "All the rules to stop the spread of Covid-19 still apply. Masks and social distancing are crucial." This will help especially now that more enclosed places with more people are being opened. 
The spread has gone down in the past few months. According to abcnews, "There were 59 new hospitalizations reported on June 6, compared to 850 on March 31, the city's health department said." This means that there are less now than there was in the past few weeks. In another quote by abcnews: "These numbers say we can open," the governor said during a news conference in Manhattan on Monday. This means the numbers have shown that it is safe enough to reopen businesses and retailers.
Although it is now allowed to open stores and businesses, some shop owners are holding off on reopening. According to abc7ny, "Big brand stores are also closed, with no sign of reopening soon, and the few owners around to speak to Eyewitness News said they fear both COVID and looting." Some owners have decided not to open right now due to recent protests and riots that have left stores vandalized and looted. In another quote, it states, "Some of the stores, however, may never reopen — shuttered for good, a casualty of the pandemic." Some places may never be able to recover financially from this virus. 
Phase one includes essential workplaces, but a variety of nonessential businesses can now open up too. According to Fortune, "retailers that sell clothes, jewelry, sporting goods, books, and furniture" can now reopen, but are only available by pickup and delivery. Self-care shops including hair and nail salons are now open too, each store following the regulations and laws. Gyms, fitness centers, and other recreational places are available as well. 
After phase one, many subsequent phases will be put in place to keep the reopening going and keep them in business. According to nbconneticut, "On June 17, the state will have about 95% of its economy up and running, according to Gov. Lamont." Places set to reopen include amusement parks, hotels, restaurants, and outdoor events. Each state will reopen at different speeds, but they are all following the laws to stop the spread and keep everyone safe. Although it might take awhile to open everything back up, the states are doing it at the right pace to stop the spread of COVID-19.
About the Writer
Savanah Amaya, Writer
Savanah Amaya is a sophomore at Forest Grove High School. One of her favorite classes is English. She has three dogs and a cat, which can be a hassle....