The Closure of Stores Due to COVID-19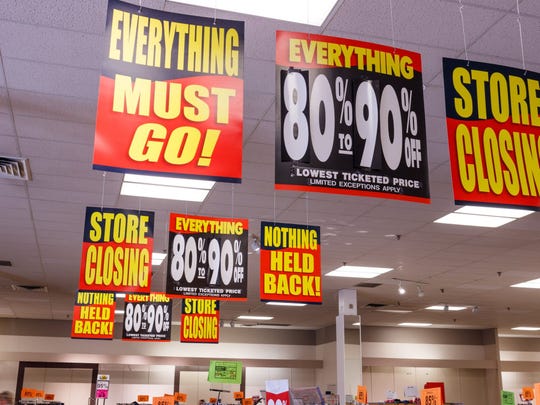 Lots of stores around the US are closing due to the Cause of COVID-19. Stores are losing money and can't keep many stores open or they are closing stores in advance so they won't lose as much money. This is what is happening to many big chain stores but COVID is also taking a hit at many small businesses. This is quite a shame.  If you eat out locally and if you have any gift card or things to retire to some of these stores use them now before it's too late.
One store many of us all love is closing over 50 locations. That store is a Bath & Body Works. Even if you don't or have never shopped there I'm sure you know what it is. Like for most stores with closers they don't release information to which of the stores they are closing. So the best way to purchase items from these stores you love that are closing is online or in courts. The only problem with Bath & Body Works is the fact that the store works because customers can go in and smell and test products to see what they think and if they like it. Because you can't do this online and the stores are temporarily closed many people only purchase things they have previously that guarantees they will enjoy the product. That means they sell out of those much quicker leaving new releases or less popular items on the shelf leaving them to lose more money. Now, this is quite sad knowing that things are probably getting wasted. 
Another very popular store, Pier One Imports, is closing 450 plus stores. That is a crazy amount of stores. That's thousands of jobs being lost. Not to mention lots of the in-store items are also online so so many items are going to be left unsold. Because these stores are non-helical they can't open to get rid of their stock. It's crazy that such a big company has been hit so hard by all of these things.
Game Stop, which also has many stores around the country, is closing 320 locations. Because they and so many other companies can't open because they are not Essential they are having trouble and can't support all their stores without as much income. There are so many more stores going out of business as well, especially locally, which is very hard for the community. There are many ways you can safely help. It may be hard right now but staying optimistic, as corny as it sounds, is the best thing you can do sometimes. ap and Walgreens are also stores that are each closing 200 plus stores. Now is also a really bad time for people to be losing jobs. It is very scary and even worse with no job or income. For the future, we just have to hope for the best and hope that all who have lost jobs for this or other reason will be okay.