Forgotten Smiles: Natalie Wood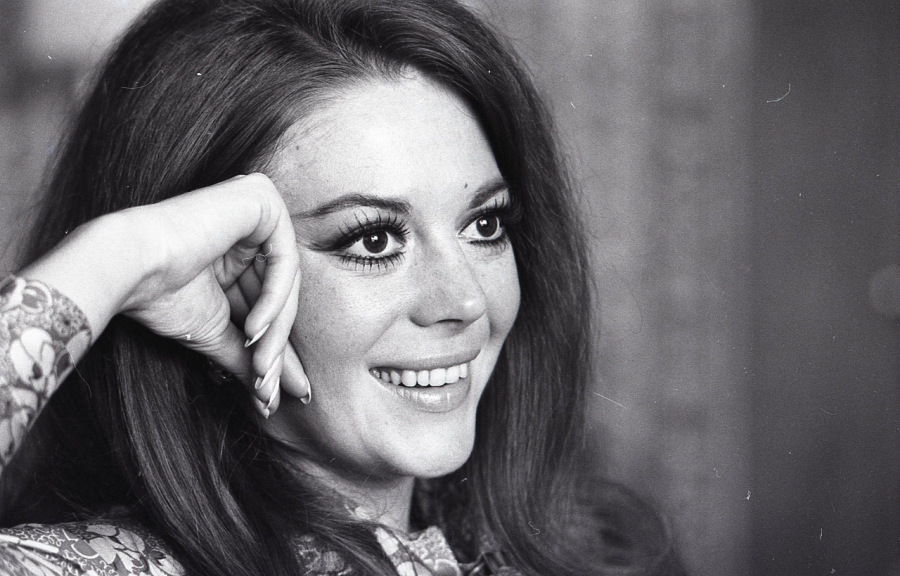 It isn't every day that we are graced with the acting and dazzling smiles of an actress of the talent of Natalie Wood. It's not every day an actress of her standing tragically dies, accident or not.
Lights. Camera. Action. Let's set the scene.
It's November 29th of 1981, the day that the body of Natalie Wood was found floating in the Pacific ocean off of the California coast. For fans of West Side Story,  or if you have recently watched the new documentary created by Wood's daughter, Natalie Wood maybe someone you are familiar with, otherwise, her name might not ring any bells.  Natalie Wood was an acclaimed actress of the 20th century, and her death left both the film industry and her fans reeling. At only 43 years old her career and life had come to a tragic end. Her sudden death left the world wanting to know what happened and why? That's where things get interesting. 
It's Thanksgiving weekend and aboard Robert Wagner's yacht, Splendour, was Natalie Wood, Robert Wagner, Christopher Walken, and the young captain Dennis Davern. Bored of the discussion transpiring between Wagner and Walken, Wood takes leave and heads to bed, where she is kept awake by a dinghy banging against the side of the yacht. She gets up and goes to tighten the rope, tragically falls in, and drowns. That was the original account given, and here's where it gets suspicious. The years following the incident, the story changes and continues to change. 
Before exploring the other possible timelines for Natalie's last night, it's important to first establish the relationships amongst the passengers of Splendour. Wagner and Wood were happily married. Christopher Walken was Wood's co-star on Brainstorm, he was aboard the yacht that Thanksgiving weekend because Wood recognized that he had nowhere else in LA to go for Thanksgiving and wanted to give him a place to go. It's also important to note that others were supposedly invited to join them this Thanksgiving weekend, but were unable to due to prior commitments. An additional piece of information that links into another timeline of events is that tensions were high between Walken and Wagner. 
As the case was reopened, after originally being closed as an accidental drowning, new information came to light. It became known that Wood didn't go to bed because of boredom, but due to the increasingly hostile conversation brewing between Wagner and Walken.  The argument was said to be about Walken expressing how he thinks Wood should get back out there and be doing more acting, and Wagner believed that Walken should mind his own business. Though, it was later acknowledged that he used more colorful language and accused Walken of wanting to be with Wood. Walken then reportedly went to bed shortly after Wagner breaking a wine bottle in a fit of rage. Thus, leaving both male actors and the captain without rock-solid alibis as to where they were when Natalie supposedly fell in. 
As more questions were asked about how none of the other passengers of the ship noticed her disappearance, it became clear to both investigators and reporters that her death was no accident. It is worth noting that Natalie's sister reminds the public and investigators that Wood had a strong fear of deep water and had never learned to swim. She didn't go in the ocean willingly, and the bruises found on her could be as suspected from falling, but they are also evidence that she may have been murdered. Vanity Fair writer, Suzanne Finstad, reported that investigators opened a "murder book" for Wood's supposed accident. A murder book is a compilation of notes and case files used for homicide investigations. The opening of such a book is a clear indication that even investigators believed that this death was no "tragic accident."
Unfortunately, the investigation was barely one. There was little to no evidence provided. However, there was one suspect; Robert Wagner. Robert Wagner was Natalie Woods's husband as previously mentioned, but it is important to remember that this was their second marriage together. They had been previously married but divorced due to a rumor that Wood was cheating. Along with past tensions between the two, in the moments prior to their trip, it is reported that they had an intense argument. This makes Robert a strong suspect, but it's interesting that neither of the other males aboard the yacht were suspected. It's especially interesting that Christopher Walken was never questioned or suspected, because of his aggressive and dodgy response to reporters, claiming that they should mind their own business and that it is over and done with. 
It has almost been 40 years since her death and there is still no definite answer to what happened that night. It's easy to sit here and speculate the events of that night, but there is no evidence and no one to say what truly happened to Wood that night. No arrests were made, and the only way that we could ever know the true story is if it were to come from Wood. The others involved altered their story of events to a point it is no longer clear what occurred on that yacht that fateful night. I personally believe there is more to it than her falling overboard, but without concrete evidence, it is solely speculation.