Shows to Watch During Quarantine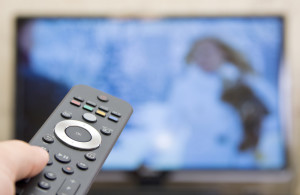 Quarantine, you either love it or hate it. Who would have thought we would be spending months inside the comfort of our own home. Sounds like a blast…for the first few weeks or so. After that, you run out of things to do. You start to miss your friends, the mall, being closer than 6 feet, but don't worry–you can certainly still find a distraction. For example, streaming devices. Think about it, millions of shows ready for you to start watching them. No, it might not fill the empty void of missing your friends but it sure does help ease the pain. There are so many different shows you can watch that range from comedy to thriller, here are some great shows that can certainly keep you entertained. 
     A great way to feel happier during these tough times is watching something that brings happiness. A great comedy tv show can certainly help with that. There are so many great comedy shows to choose from but there are two that stick out that can never disappoint. My first suggestion for entertainment would be Superstore. Brought to you by NBC, but available on Hulu and Youtube tv, this show has been rated a 92% on Rotten Tomatoes. It follows a group of co-workers who work at a retail store called Cloud 9. They face many day-to-day problems that normal retail stores have as well as having odd customers but it never fails to make you laugh. Their strong bond and funny characters make sure of that as well. My second option for a comedy show is Schitt's Creek. I started watching it and in every episode, I never hesitated to smile or laugh. Having great actors and writers such as Eugene Levy, Daniel Levy, Annie Murphy, and Catherine O'Hara, you're in good hands. The plot consists of a family of 4 who finds out they have somehow committed a tax fraud and are left with nothing but a town they had previously bought as a joke named Schitt's Creek. They are forced to move into it, have shelter and, slowly create bonds with the community while having the desire to leave. Having so little money they're barely able to afford a car, you can only imagine the result the family creates. Schitt's Creek is available on many platforms such as Netflix, Hulu, Youtube tv, and even iTunes. 
    Besides comedy, another good vibe that can still fill the sadness of staying at home are documentaries. I'm not talking about food documentaries, I'm talking about Tiger King. So much work has been put into this documentary to make it as entertaining as possible. Not to mention, it is not a reenactment of what Joe Exotic's life was but they were fortunate enough to use the actual people involved in the story. It's only a few episodes but they are long and packed with great content. The documentary is based around Joe Exotic and his life. He started as a zoo operator and is now a convicted felon. That sounds like a real rollercoaster and a show I would want to watch. Not to mention, the documentary received a good review on Rotten tomatoes with 87%.
     So we've talked about comedy and documentaries but horror is also a great genre. One of the most critically acclaimed shows under this category is The Haunting Of Hill House. This is such a great show due to having only one season, which makes it super easy to binge, and it won't leave you hanging for too long since Netflix has renewed it for a second season. The first season is filled with quick jumpscares and a thrilling plot. It follows siblings who have a dark past with their parents and the house they lived in, now associated as the most haunted house in their county. They are forced to reunite after some ghosts from their past resurface and they must confront the house once again. Memories and secrets slowly resurface as well and it is overall a great plot. Each episode ranges from 44 minutes to 1 hour and 11 minutes, that is a good amount of time to ignore your problems, sit on your couch or bed, grab some snacks and watch a great show. 
     As you can see there are plenty of shows to watch to keep you out of boredom. Hopefully, you are as entertained as I was when watching each episode for each show. 
About the Writer
Joselyn Gonzalez, Writer
Joselyn Gonzalez is a 10th grader. Her favorite class this school year will probably be weight training. She also owns a dog named Chiko who she adores...