Why Swimming is the Best Sport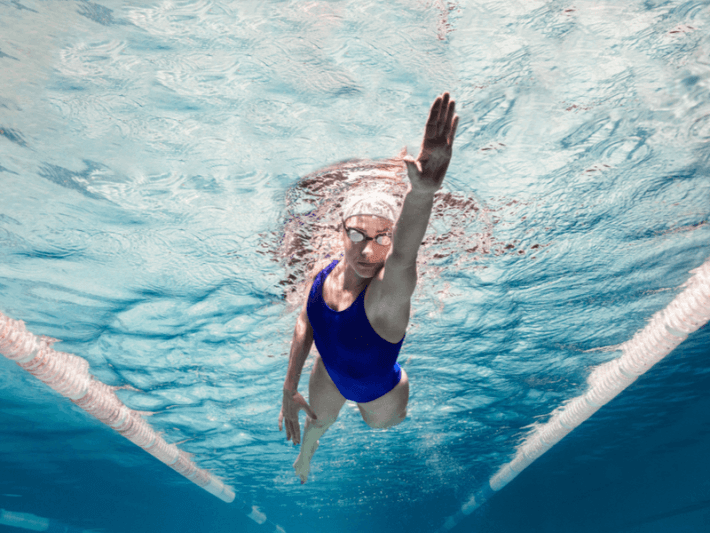 Swimming is one of the most popular sports in the world, it has a massive following and is super healthy for you, although it still gets overlooked by sports like soccer, football, and even cricket. After I joined the swim team for a season I decided swimming is one of the best, if not the best sport.
One of the biggest parts of sports is watching them, many think that swimming is not as intense and action-packed as something like football or soccer, but swimming can still be very exciting, maybe even more exciting than the other "team sports" out there. When you are watching swimming it can be a lot of fun wanting whoever you root for to win. Although there is not as much strategy there can still be comebacks and other breathtaking moments. When you are watching a swimming competition it is not about lucky plays but more about someone's real abilities. It takes sheer raw talent to be able to keep breaking records and improving yourself, and every second you take off is a ton of dedication and work to improve yourself.
Being a swimmer is a great way to get into shape for all types of people, just swimming a few laps a day can turn your life around. If you keep at it you can swim for a long time. For most sports, you will soon lose the ability to play as well as you once would. It becomes harder to perform more of the basic skills. When it comes to swimming it  remains easy to keep going with older age. The buoyancy of the water also lets people with less strong muscles or joints swim without trouble or too much stress. Unlike other sports, swimming also has very little risk of you getting hurt. You can't trip or get hit by anything.
Swimming is also fun, it can make you feel exhausted at the end of the day but you still feel really good and accomplished after. Especially doing it with my friends made it a whole lot better and an even better experience. Throughout the season I also made new friends and created bonds with people I never thought I would. Traveling to other pools, and meeting and swimming against new people is fun and exciting.
Swimming is a mix of fun, healthy, and social benefits. It is a way to get in shape if you need it or build some muscle if you want that. Swimming helps mentally, giving people new friends and new opportunities. Due to every benefit swimming gives I believe that it is the best sport. I think everyone should step out of their comfort zone and at least try to go for a swim every once in a while, you may want to keep doing it. 
About the Writer
Cody Martinez, Writer
Cody Martinez is a junior at Forest Grove High School. Cody's favorite class is biology and something he likes to do is hang out with friends and family....