Celebrating Christmas: The Differences Between Mexican and American Culture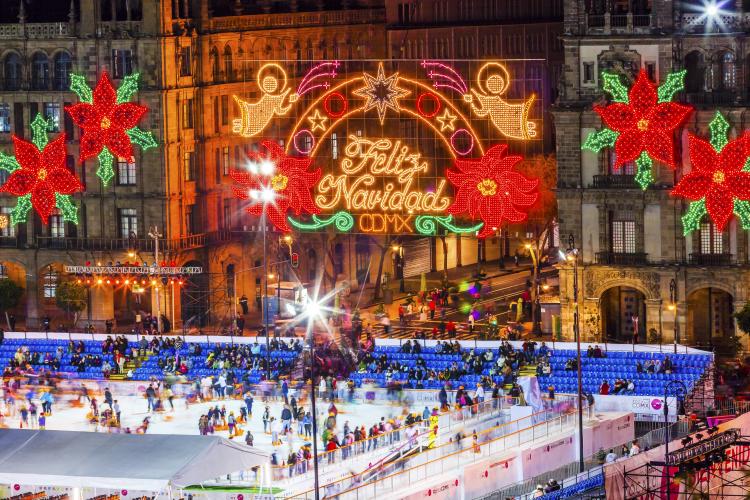 Celebrating Christmas can be a wonderful thing where you have fun spending time with your loved ones whether it be your family or your friends. But, there are some significant customs that give character to the way different cultures celebrate Christmas. And while Mexican culture has many similarities compared to American culture when celebrating Christmas, it, of course, has its distinct individual characteristics. 
Decorating for the holidays consists of displaying poinsettias around the house because of its vibrancy in its red color that goes along with the rest of the festive colors. Oftentimes people will also light a bunch of candles in the house to illuminate the house with Christmas spirit.
 The celebration begins on the 16th of December and is called las posadas, according to HowStuffWorks. The ninth evening of las posadas is called Buena Noche, also known as Christmas Eve. Then, people place the nativity scene at church and participate in the midnight mass. On that same night many children will receive their gifts from Santa Claus or on the eve of the 12th night which is on January 5th and is from los Reyes magos: The Three Kings. In order to receive gifts from them, the children will leave their shoes on the windowsill and wake up with them filled with toys/gifts. The following night during supper, the family will drink some hot chocolate and eat a ring shaped cake and whoever ends up with the slice that has a tiny figure of a baby will have to make and serve tamales on February the 2nd, Candlemas day. The day of Candlemas, a religious service is held which marks the end of the Christmas season in Mexico.  
In America, the traditions for the celebration of the Christmas season consist of watching movies with your family such as The Nightmare Before Christmas, The Polar Express, The Grinch Who Stole Christmas, and Home Alone. Another tradition is to buy a Christmas tree and decorate it with colorful string lights and shiny ornaments and a bright illuminating star that sits atop the tree to top it all off. A lot people will also lean toward switching up their music to holiday/Christmas themed music to get into the Christmas spirit, or to spread holiday cheer. Gift giving is one of the main ideas associated with Christmas which serves a big purpose for many families throughout the country. Finding the "perfect" Christmas gift can oftentimes be a challenge. Especially if that means having to spend an extra amount of money for this 1-2 day celebration which are on Christmas Eve, December 24th and Christmas day, December 25th. With this in mind, the average person will find themselves spending anywhere around $600-$700 during the holidays according to MuchNeeded. That number will usually increase if you're planning on throwing a party or having a family gathering because of the expenses of food, beverages, decorations, gifts, and festive clothing. 
Both the Mexican and American cultures share some similarities and differences when going about their way of celebrating Christmas. They both like to spend time and be surrounded by loved ones which can be family or friends. The exchanging of gifts and gift giving is another characteristic that both cultures share, along with some other little aspects of their individual ways of celebration. But of course they each have their unique qualities that define their own style of how they celebrate Christmas.