Christmas in Austria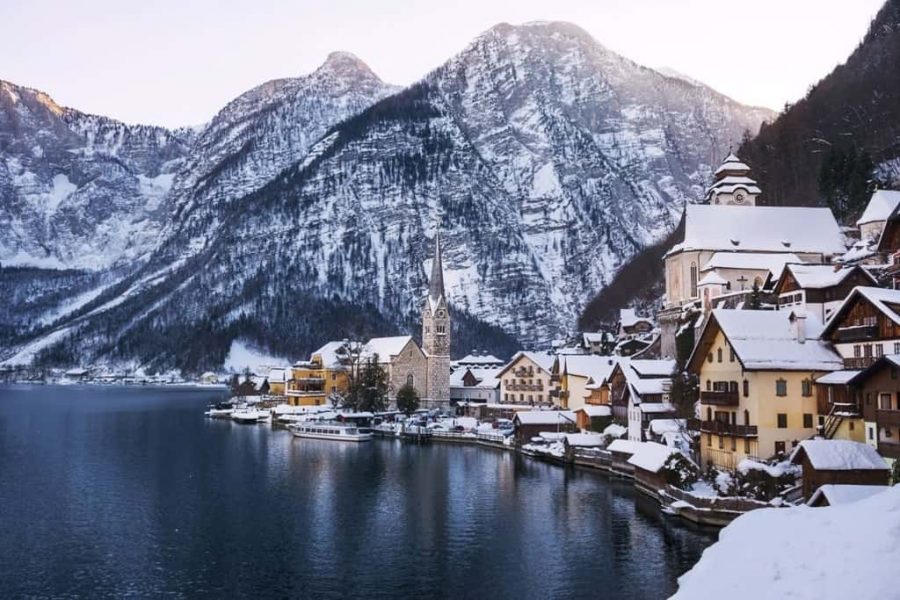 Christmas in Austria is very eventful and a wonderful experience for those who come to celebrate.  If you visit there you should definitely check out all of the Christmas markets to be able to feel the great Christmas vibes.  You should also check out the Austrian alps during this time of year. Lastly, don't forget to check out the amazing traditions that the Austrian people have. 
In Austria, they have absolutely magical Christmas Markets for everyone to go to.  The markets are very historical. According to Avanti Travel Insurance, "Vienna's Christmas market dates back to 1298…"  On Avanti Travel Insurance, it also says that "…there are over 20 official Advent markets in the beautiful streets of Vienna…"  So, if you decide to visit the Christmas Markets, there will be plenty of markets to check out.  In the beautiful Christmas Markets, you will be able to buy wonderful Austrian winter treats. You should definitely check out the wonderful Christmas Markets if you ever visit Austria. 
Another place you should visit is the Austrian Alps.  These alps are extremely beautiful and will be a magical place to visit, especially at this time of year.  If you visit the alps this time of year you might even be able to see the Northern Lights and their wonderful beauty.  The alps aren't just a good place to go sightseeing, but also to do wonderful winter activities. You can go snowboarding or skiing and will definitely enjoy your time doing winter activities.  In your trying to find a good place to take a good Instagram photo the Alps are a wonderful place to take them. The aesthetic background with the mountains covered in snow, your pictures will definitely turn out great. 
The Austrian people have many different traditions.  From their trees to their celebrations of Christmas Eve, their traditions are definitely interesting and important.  According to TheLocal, "The Christmas tree still has an important role in the festive season. Every town sets up its own huge tree on the main square."  The trees aren't just put up in every town, but also every home. It is most common for people to have real trees and decorate them with candles and ornaments.  Their Christmas Eve is also an important tradition of theirs. On TheLocal, it says, "This is the day when the real celebrations happen in Austria, not on the 25th."  On this day most shops decide to close early, the families also light the candles on the tree for the first time on Christmas Eve, and many families gather together to sing Christmas Carols.  In Austria the most common favorite Christmas Carol that people like is Stille Nacht (Silent Night). 
In conclusion, the Austrian holiday season is very important and a wonderful time for many people.  Their magical Christmas Markets will be sure to captivate you and bring you into their Christmas Spirit.  Along with the enchanting Austrian alps, you will be sure to enjoy your time here. One of their most important and interesting parts of their Christmas season is their wonderful traditions.  From their Christmas trees to their Christmas Eves you will be sure to learn and enjoy their holiday traditions. Overall, visiting Austria during this time of year would be a magical experience.      
About the Writer
Anna Hansen, Writer
Anna Hansen is a 9th grader at Forest Grove High School, who enjoys running Cross Country and Track.  Some of her favorite classes are Journalism, Basic...