Where to Go In Spain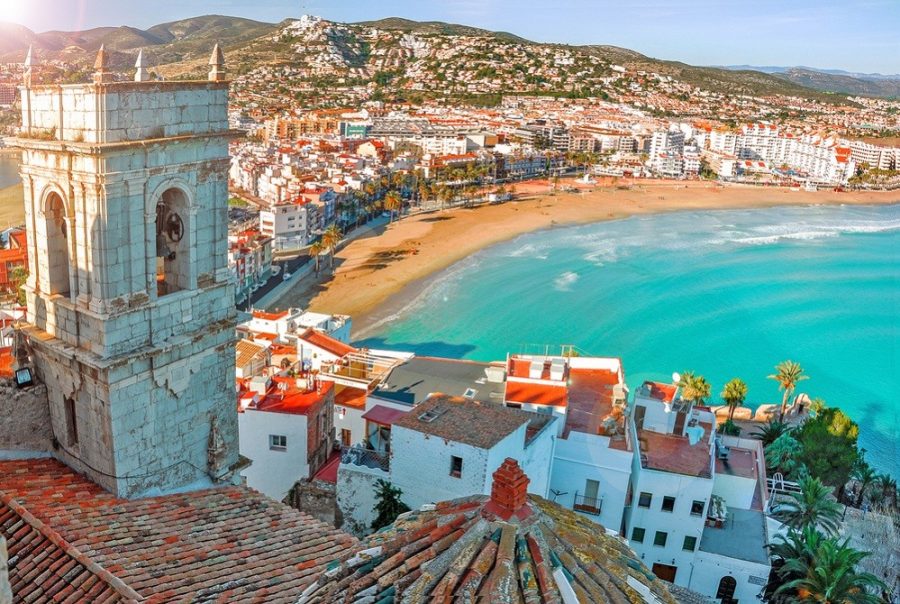 Spain is a magical country, full of wonderful places to visit and amazing people.  When visiting Spain it's hard to figure out which places to visit because there are so many wonderful sites.  However, there are three must-see places that you have to visit when checking out this wonderful place. 
The first place you should visit is the Alhambra located in Granda.  The Alhambra was built in 1238 and is a very historical place to visit in Spain.  Tickets for the "Alhambra Experience" cost about 14 euros, which is about 15.57 US dollars.  When visiting the Alhambra, you can rent an audio tour, so while you walk around you can learn more about what certain parts of the Alhambra were used for.  According to AlhambraDeGranada, "The Alhambra is located on a strategic point, with a view over the whole city and the meadow. . ."  So, when you visit the Alhambra you will be able to look over the beautiful city of Granada. It is clear that you should visit the Alhambra.   
The second place you should see is called, "Plaza de España" and is located in Seville.  One of the many reasons why you should visit it is because it doesn't cost anything. If you are traveling on a budget then it is the perfect place to visit.  Even though, it looks as though it's a very historical and old structure, it was actually only built-in 1928. If the pictures that you can see online don't convince you enough to visit it, many Hollywood movies have been filmed there.  According to TripSavvy, "Its irresistible charm has even caught Hollywood's eye, and you can spot it in several movies such as "Lawrence of Arabia" and "Star Wars Episode II: Attack of the Clones."  Another way you can see this beautiful place is on a horse-drawn carriage ride. In the center of town, you can get a ride on a horse-drawn carriage, and not only see different parts of Seville but also go around the Plaza from a different view.  Overall, if you are going to visit Seville, you have to check out Plaza de España.   
The last place you must visit is Catedral de Sevilla, also located in Seville.  The Catedral is a very historical place to visit.  According to Just Fun Facts, "The cathedral's construction lasted over a century, from 1401 to 1506."  Another very historical part of the cathedral is Christopher Columbus's tomb.  On Atlas Obscura, it says, "Just inside the Cathedral door of Seville's massive cathedral stands a monument to Christopher Columbus."  There you will see the tomb of Columbus's being held up by four statues. This Cathedral isn't only good to visit for its history, but also its views.  On top of the Cathedral, you will get an amazing view of the town of Seville. For its history and its views, it is clear to see that Catedral de Sevilla is a perfect place to visit when you are in Seville.    
It is easy to see that Spain is a beautiful and historic country to visit.  If you ever end up visiting there, don't forget to visit the Alhambra and learn all about its interesting history.  When you are struggling to find something interesting and cheap to do, go check out Plaza de España. Lastly, make sure to visit the Catedral de Sevilla for its views and historical impact.  Overall, if you ever catch a plane to Spain, don't forget to check out these wonderful places. 
About the Writer
Anna Hansen, Writer
Anna Hansen is a 9th grader at Forest Grove High School, who enjoys running Cross Country and Track.  Some of her favorite classes are Journalism, Basic...