Cross Country Managers and Coaches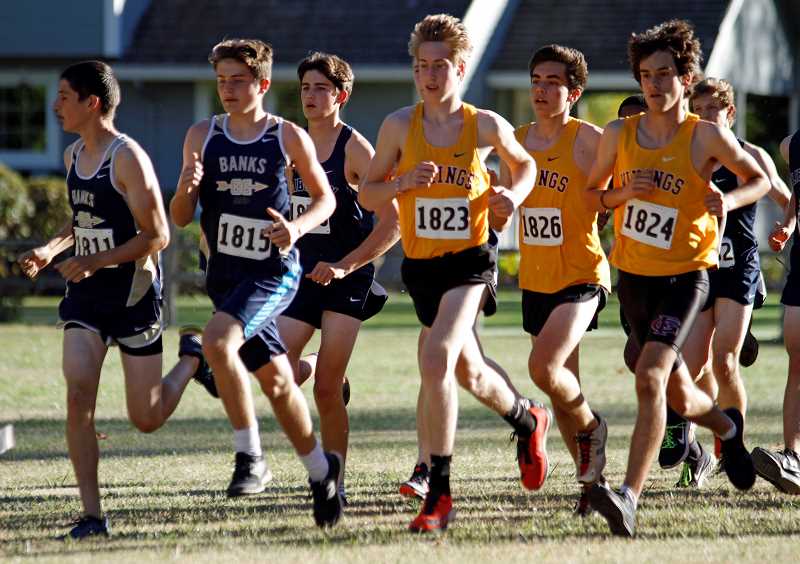 Running isn't for everyone, but wanting to be a part of a team is a common feeling among many. Often people feel that, to be a part of the sport, you need to participate in the game. However, what is often forgotten about is the behind the scenes portion of a team. 
Cross country is one of the fall sports of Forest Grove High School. For this sport, there are three groups that create the team. The most obvious group of the three is the runners. The other two are the coaches and team managers. 
Forest Grove Cross Country has four coaches. The job of a coach is often underappreciated. A coach makes the decision to come out and help their team improve. The Cross Country coaches help their runners improve each practice and help them to reach their P.Rs (Personal Record).  I had the opportunity to talk with our Cross Country coaches. 
The head coach of our Cross Country team is Adrian Shipley. Adrian has been involved in Cross Country for 15 years and has been a coach for 9 of those years. After running for 6 years, he decided he wanted to become a Cross Country coach, where he continues to run. His reasoning for becoming a coach was simple; "'cause I had great coaches myself." He wanted to pay forward the good coaching he had received. He has also coached basketball and was an assistant coach at Pacific University. During the spring, Coach Adrian can be found coaching Track and Field. Out of the many aspects of Cross Country, his favorite part of Cross Country would be the opportunity of realizing people's potential. When asked about his secret to helping his athletes improve, he answered, "Try to build confidence through opportunities for success both on the course and in life," and teaching the kids that "hard work and sacrifice are worth achieving goals." Outside of Cross Country, Adrian enjoys running and traveling. 
 Our three other Cross Country coaches have been involved with coaching Cross Country for the past 4 years now. Some, like Coach Lewis and Coach Weinbender, have been involved with Cross Country longer than just when they were coaching. Weinbender has been involved with Cross Country for 12 years. Coach Bobby, on the other hand, became involved with Cross Country while encouraging kids to lift more in the weight room, and Adrian asked him to become a part of the Cross Country family, where he continues to encourage kids. Coach Lewis wanted to become more involved with the school and the sport. After 8 years of running the sport, Weinbender chose to become a coach to pay forward all that he had taken from the sport and help contribute to someone else. Interactions with the kids and helping them out is Coach Bobby's favorite aspect of the sport. Lewis enjoys the people, the kids, the grown-ups and volunteers of Cross Country. Mr. Weinbender's favorite part is watching kids put in hard work and running P.R's. To help our runners improve, our coaches all have their own methods. Lewis tries to lead by example and improve herself, so she shows the runners they can improve through hard work. Weinbender encourages and energizes the team. Bobby encourages peak performance, injury prevention, and for them to buy into the program and the goals they have set for themselves. Outside of coaching, the coaches all have the things they enjoy to do. Coach Bobby enjoys volunteering in his church and participating in D&D, Lewis enjoys being with family and running, and Weinbender enjoys being with his family while camping and fishing. 
When any of the coaches are absent, it hits the team like a wrecking ball. They all play an important role within the Cross Country Family. 
Forest Grove Cross Country has two managers, who are in fact the first managers the cross country team has ever had. They joined the team as managers last year, and are continuing their managing this year. However, before we introduce cross-country's managers, let's establish what they do as managers. 
During practices, managers are responsible for helping out with various tasks which often vary from day to day depending on what the coaches need. One of the things managers are responsible for is to make sure when the team is going on a longer run than normal that they prepare (clean and refill) water bottles. They will also help during practices by measuring a certain distance out for the runners to run. Managers also are responsible for making sure that the team all have athletic clothes for practice and team uniforms prior to a meet. Along the lines of uniforms, managers are responsible for cleaning and maintaining the uniform room. One of the more time-consuming, albeit fun, activities the managers are responsible for is helping to prepare an ice bath and making sure it stays cold enough during practice as athletes cycle through.  Generally, though managers are sent on multiple little tasks that are often just retrieving things for the coaches and helping out in any way they can. 
During meets, managers have fewer jobs than during practice. Prior to a meet, they ensure that the tents, tarps, and all other supplies needed for the meet are ready for the next day. When the day of the meet comes, managers help to get tents, tarps, water coolers, ice cooler, and the medkit to the buses. Once at the meet, they aid in unloading the bus and then help in setting up tents and tarps. Before a race begins, managers will bring two laundry baskets to the start line, this is where the team will place their jackets, other shoes, water bottles, and other things on their person. After the items are placed in the baskets, the managers bring them back to the tents to dispense the gear on the tarp for runners to collect their stuff. The last and possibly the most important job of the managers is supporting and cheering for their teammates.
After describing the various tasks the managers are responsible for, let's talk about the managers themselves. As stated prior there are two Forest Grove Cross Country managers, Rowan Kalhar and yours truly. I had the chance to speak with Rowan and ask her about being a cross country manager. Rowan came into contact with the head coach, Adrian, a few years back, when she joined a cross country running group in fifth grade. Currently unable to run, she still wanted to be apart of the cross country team, so she asked about managing. That was the beginning of her managing career. She truly enjoys being a manager, despite missing the running aspect of the team. Her favorite part of being a manager is "that we are a family and we are all friends." As the other cross country manager, I can attest to the positive and friendly atmosphere among the team. It's amazing to watch the team help each other improve; especially with this being an individual sport. To the team, it's about helping one another become better athletes. Speaking of improving, Rowan is most looking forward in this season to "watching people improve and grow as athletes." 
I also would like to say thank you to the coaches and manager who let me interview them for this article. I appreciate your help in making this article possible!
About the Writer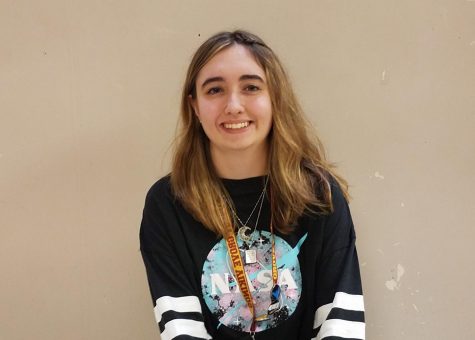 Micaela Gaither, Series Editor




Micaela Gaither is a Sophomore at Forest Grove High School and the Series Editor for the Advocate. One of her favorite classes is English, and...