Oregon State Beavers' Painful Ending to the Hawaii Rainbow Warriors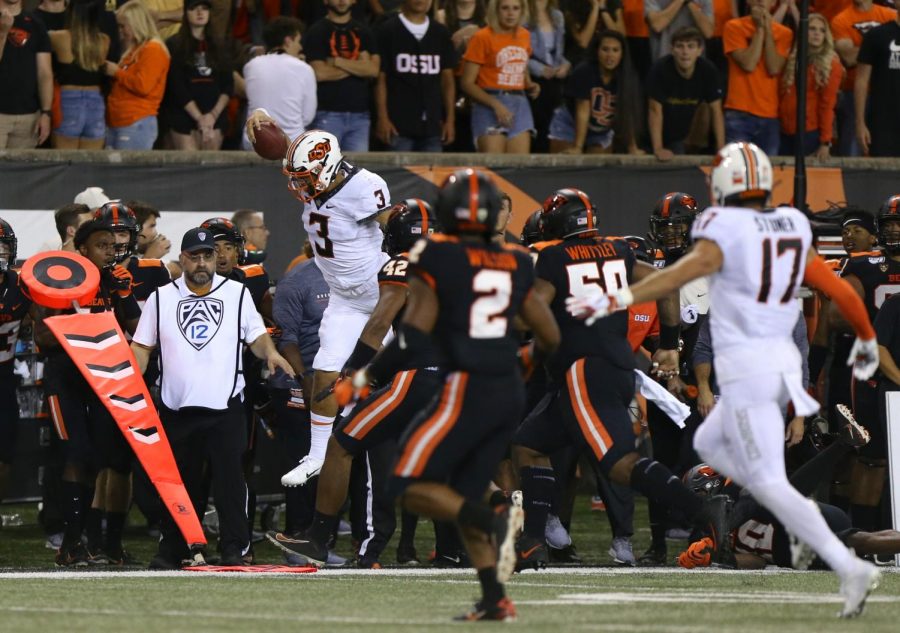 On the day of 9/7/19, Oregon State was looking for a win against the Hawaii Rainbow Warriors on the road. They were still looking for their first win of the season. The game started out really well for the Beavers, but how did that game end?
Oregon State has a really good offense when it comes to football. The quarterback Jake Luton, was able to throw a touchdown pass to Isaiah Hodgins (Isaiah Hodgins got 7 catches and 96 yards). Luton was able to pass 15/32 completions for 169 yards and had a 33-yard punt. In addition, Artivas Pierce got 7 carries for 79 yards and 2 touchdowns, as well as Jermar Jefferson getting 31 carries, 183 yards, and 2 touchdowns. The offense was however not able to score in the second half as they scored 14 points in the first and the other 14 points in the second.
Every starter for Oregon State Defense got in at least one tackle. There were also 3 sacks at the hands of Avery Roberts, John McCartan, and Hamilcar Rashed Jr with a sack each. In addition, Nahshon Wright intercepted the ball. The defense gave up four touchdowns, all scored by JoJo Ward (1 touchdown first quarter, 2 touchdowns second quarter, and a touchdown in the third quarter). They also gave up a game-winning field goal to Hawaii late in the fourth with about 2:20 to go.
After Hawaii beat Oregon State 31-28, Gus Lavaka got into an altercation with Hawaii Rainbow Warriors player Alesana Sunia at the Hawaii Rainbow Warriors sideline. Gus had shoved Alesana, and Alesana responded with a shove, which led to several punches towards Alesana by Gus Lavaka. The Oregon State defensive coach Johnatan Smith was quick to react to this incident and suspended Gus Lavaka for the first half of the game against Cal Poly the following week. Smith was interviewed after the game in regards to Gus Lavaka. He simply stated, "when I told him he would not play, it did not go over well with him" he also added, "It's tough to deal with, but it's a standard here and he fell short of it." 
In addition to Gus Lavaka's poor decision, early in the fourth quarter, Kaleb Hayes (Oregon States Cornerback) got flagged for unsportsmanlike conduct. Hayes did not take that costly penalty well and decided to go to the sidelines. When he got there, a fellow Oregon State player Avery Roberts tried to calm him down, only to get shoved by Kaleb Hayes in a split second. Smith saw it happen and was not happy about it. In addition to the questioning about Gus Lavaka, he was also asked about Kaleb Hayes, to which he said, "He's a competitive kid, and he's been working hard, but that's well short of the standard…We ask these guys to play with real emotion, but you have to be able to control that." Kaleb Hayes was also suspended for the first half against Cal Poly.
For more information on the game, visit The Oregonian. 
About the Writer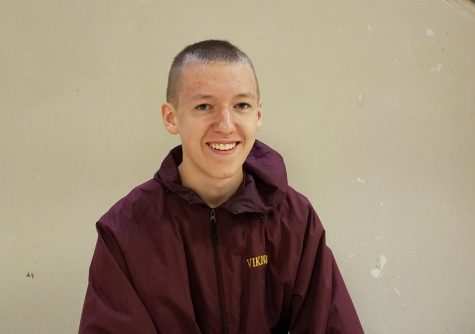 Jacob Kolb, Sports Editor
Jacob Kolb is a senior and is the sports editor for The Advocate for two consecutive years now working on his third. When he is away from school, he enjoys...