Billie Eilish: The Rising Artist Of 2018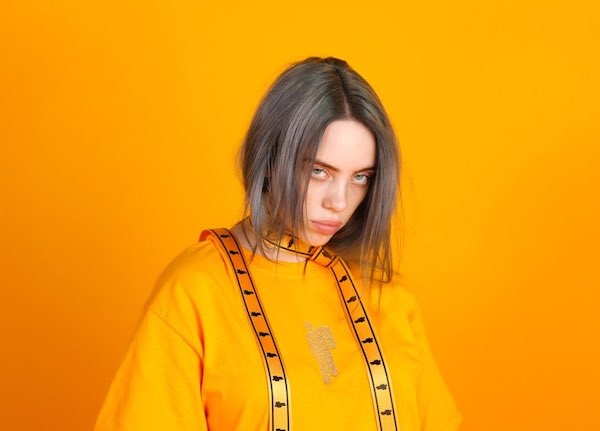 Billie Eilish. Many have heard of her, few haven't. Her wide variety of sound is loved by so many, and her number of listeners increases daily. All genders, all ages seem to be put in a trance by her music and are always pleasantly surprised by her new sound.
If you have never heard of Billie Eilish, this article is for you; prepare to fall in love.
    Beginning with a single released in 2016, Ocean Eyes was produced with her brother Finneas O'Connell, which sprung Billie into popularity. This song, consuming a pop sound, is far from her current sound. Eilish has broadened her scope and found her true style, which I like to think can't be pinpointed under one genre. She is constantly switching up what she wants in her songs. Listeners get a kick out of this because they will never get bored of her music (Get it? She has a song called Bored).
Billies newest song, WHEN I WAS OLDER, is something she's never produced before. This song is very heavily automated vocally and consists of a very simple, yet a spooky track in the back. The listeners are forced to actually listen to the lyrics, and absorb what they mean. When you actually retain what Billie is talking about, full out chills, all over. Seriously, listen to it, you won't regret it.
In between all of this, Billie released her first EP don't smile at me, which includes 9 songs. All ranging different stylistically. This EP was what really sprung her into existence. She used her voice (literally and figuratively) to draw people in. She wasn't afraid of what others thought of her and that's what made her really stand out. Billie is an overall icon.
   Right after her, an EP was released, Eilish had quite a few singles released. Some of my favorites including, "Bitches Broken Hearts", "You Should See Me In A Crown", and "Come Out And Play". It seems that Billie released a new song every few months, which is great considering we constantly get new content. Her constant posting resembles her passion for music and her love and adoration of fans.
  Billies music videos constantly surprise the viewer. Her most outgoing video being "You Should See Me In A Crown". This video consisting of spiders crawling around Eilish's body, and eventually a spider coming out of her mouth. This video is POWERFUL, as it shows just how strong and BA Billie really is. Flipping a switch from Billie's power move, her song "idontwanttobeyou" has a contrasting vibe. The music video of this is better known as the "vertical video", which has Billie singing to herself in a mirror, claiming she doesn't want to be her anymore. Emotional.
  Watch out for Billie's next album, because if 2018 was good for her, I can only imagine the success 2019 will bring.