Korean Music in the Western Industry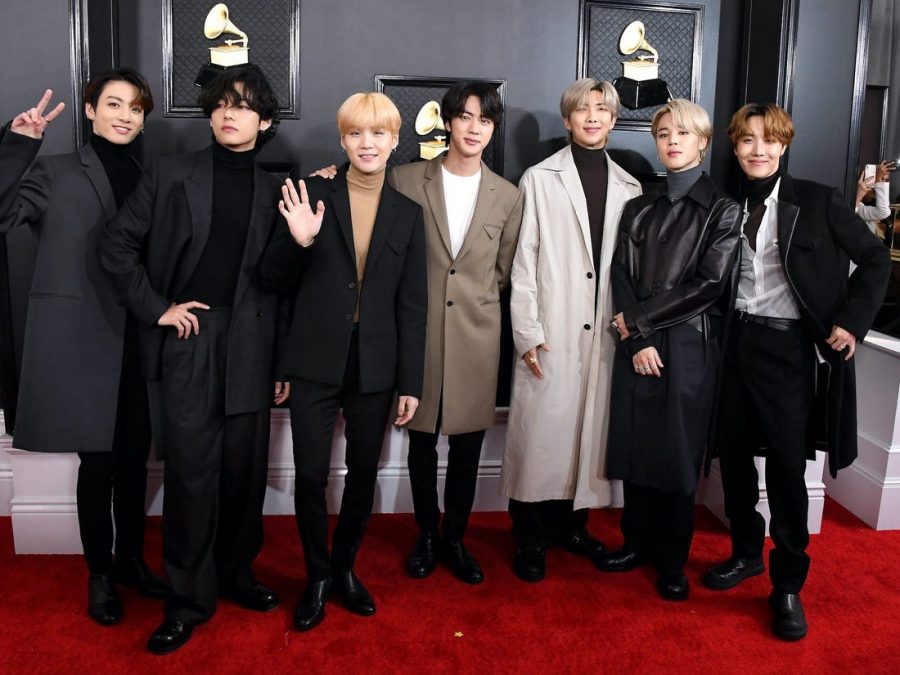 Korean music always seemed alienated to the western industry, but recently Korean boy group BTS achieved the impossible and spent 2 consecutive weeks at  #1 on the Billboard Hot 100 charts. This is the first time in history any Korean/Asian act achieved this. But even before BTS, Korean music always seemed to blow up in the west at times. Take Gangnam Style as an example. It blew up in the United States and became the most viewed music video on Youtube for five years consecutively. Most of the viewers at the time didn't even know that the song was in Korean and just enjoyed it because it's a good song. Another artist that blew up in the states were the Wonder Girls. They were the first Korean act to appear on an American TV show, guest appearing on the Wendy Williams show and performing their hit song "Nobody" as well as being the opening act at the Jonas Brothers world tour. After these two artists opened a window towards the American industry, the Korean industry was quiet for many years. No other artist made a big enough impact in the US. That is, until BTS came along.
BTS is a Korean boy group consisting of seven members from the company Big Hit Ent. Ever since their debut in Korea BTS was always underrated and overlooked by the Korean music industry since they didn't come from a big/wealthy company their debut was very low budget, until 2015 when their album "The Most Beautiful Moment in Life Pt.1" was released and it garnered a lot of attention with its title track hit "I Need U", which also helped them obtain their first Korean music show win on SBS Inkigayo. Ever since then BTS has been extremely successful in Korea, getting win after win on Korean music shows and award shows as a lot of their fans and listeners resonated with their music as it talks a lot about mental health and real-life issues like depression, anxiety, and eating disorders. BTS broke into the American industry in 2017 when they held a world tour titled "Live Trilogy Episode III: The Wings Tour" in the US and sold out all the dates in just minutes. Within the same year, they managed to get nominated at the BBMAS for top social artist, winning and breaking Justin Bieber's 6-year streak. Just a couple of months later in 2018, their music video for their song "IDOL" got 45 million views in the first 24 hours breaking Taylor Swift's streak, while also reaching #1 on the billboard 200 with their song "Fake Love". In 2019, their album "Map of the Soul: Persona" became the biggest album debut and best-selling album worldwide in that year also breaking their own record for the most viewed video in the first 24 hours with their song "Boy With Luv ft. Halsey". And now in 2020, they have had another successful year with another best selling album worldwide, "Map of the Soul: 7". Something no one saw coming was them achieving something so monumental, getting 2 #1's on the Billboard Hot 100 with their hit single "Dynamite", Dynamite not only got #1 but also reached 101 million views in the first 24 hours becoming the biggest YouTube music video debut in history and being the first Asian/foreign act to ever achieve this. For BTS it was surreal for them to achieve this as they have built themselves up since the beginning, very little money, having to pass out fliers in the streets to promote showcases, being snubbed and disrespected by the Korean and American industry, but at the end, everything pays off as they are now the most impactful and influential group in the world. 
Another Korean group that has been blowing up in the US is Blackpink. Blackpink is a girl group consisting of four girls. The group is from one of the big ten entertainment companies in Korea called YG Ent. who also carry big Korean groups like 2NE1, Big Bang and IKON. Blackpink, however, has had a much easier time breaking into the American industry as they come from a big, well-known company and didn't need as much support as BTS did during their debut. Blackpink garnered their first win on a Korean music show on M! Countdown with their debut single called "Whistle" breaking the record for the fastest group to obtain their first win. They have achieved more than one win on each of their songs ever since their debut. They've placed #1 on the billboard world digital charts ever since their debut with the song "Boombayah" and continued charting with their songs "Playing With Fire", and "As if its Your Last". They also reached #50 on the Billboard Hot 100 with their worldwide hit "Ddu Du Ddu Du " which also garnered them 1 billion views giving them the title of first Kpop group to reach one billion views on YouTube. Just recently, Blackpink got awarded at the VMA's for 'Song of the Summer" with the song "How You Like That". The problem with Blackpink is that their company is very strict and they don't let the girls participate in the song making process. YG gives Blackpink 1 comeback release every year which is very rare for them as most Korean groups have at least 2-3 comebacks a year, especially for them as they've become very popular in Korea and in the states. They also have not released a full album even though they've been active since 2016. Hopefully, this will change as the girls have a lot of potential of becoming bigger than they are now.
A lot of the reason why Korean music is becoming popular in the US is that a lot of people are starting to look at how good a song is beyond the language barrier. A lot of people seem intimidated by Korean music and don't seem to go into it opened minded because 'they don't understand what they are saying.' Many people are also stereotypical and xenophobic, making fun of the artist's looks and such, forming a prejudice towards the music because it's in Korean, or because they hate the fans and think its toxic. But at the end of the day music is music, no matter what kind. I don't think people should hate on other people for what music they listen to, whether it's Korean, English, or any other language. As an avid listener of Kpop, I can tell you it's not bad, and if you're looking for something different to quench your thirst I recommend you give Kpop a listen. 
MUSIC LISTED:
NOBODY – Wonder Girls 
GANGNAM STYLE – PSY 
Most Beautiful Moment in Life PT. 1 (Mini Album) – BTS
https://www.youtube.com/playlist?list=PLgNAVqTsP7oeCce-2gY2Gt3tjsNcQ9i_c
I Need U – BTS 
Wings (Album) – BTS 
https://www.youtube.com/playlist?list=PLgNAVqTsP7oeJtjz92wbG0RuHfFh3vH0n
IDOL – BTS 
FAKE LOVE – BTS 
Boy With Luv (ft. Halsey) – BTS
Dynamite – BTS 
BOOMBAYAH – Blackpink 
Whistle – Blackpink 
Playing With Fire – Blackpink 
As if it's Your Last – Blackpink 
Ddu Du Ddu Du – Blackpink 
How You Like That – Blackpink 
About the Writer
Metzli Cervantes, Writer
Metzli Cervantes is a student at Forest Grove High School. She's a junior and lives in Forest Grove. Her favorite hobbies are journaling and listening...