Socially-Distanced Summer Fun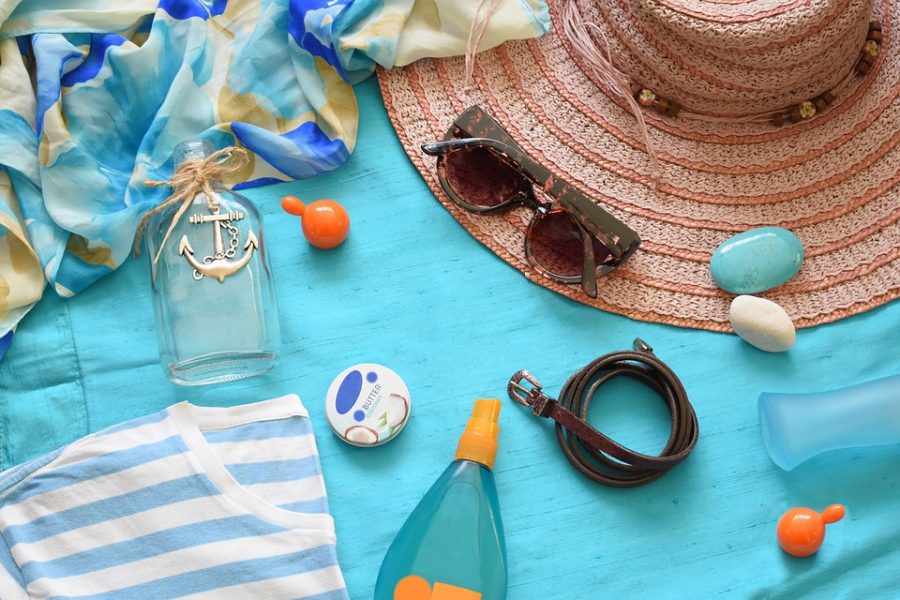 Summer's here! School's out, the weather's warm, and ice cream is a dietary staple. Due to recent events, this summer will most likely look a little different than what we're used to. However, while most of the activities we would think of as summer staples are down for the count, there are plenty of other fun activities still on the table! Even though this summer will be a little different than others, it won't be a bummer!
With summer, comes hot weather. What better thing to do than to head to the pool? Well, not now, of course. While there's no guaranteed timeline for when pools will be open for business again, there are plenty of other fun, water-related activities you can do to cool off. One option is to head to the beach! This activity just screams "Summer Staple!", and as long as you bring your own food, wipes, face mask, and keep a safe distance from others, going to the beach is a perfectly safe option! Going to the beach allows us to spend some time (outside of the house) with our family, and get some fresh air. Another safe water option is pretty simple. Have a water fight! Simply use a garden hose or order/pick up some water balloons to cool off and blow off some steam and soak your family. A water fight is a perfect safe, fun, and cheap option to cool down and have some fun. 
However, if going to the beach or playing outside is not for you, never fear! An at-home movie night is a perfect indoor summer activity! Besides, during the hot summer months, what's better than staying inside, safe from heat, bugs, sunburn, and viruses? Even though theaters are closed, a movie night with friends is still a great choice! Right now, seeing your friends in person probably isn't an option, however. Don't worry, FaceTime is here to help! There are plenty of apps that will allow you to virtually watch movies with friends! However, if downloading an app isn't an option, try video calling your friends while watching a movie on a separate screen. No movie night is complete without snacks! If you don't have snacks at home, a quick trip to the store can fix any desperate snack situations! Grab some soda, popcorn, m&m's, or any other favorite snacks. If you would rather not go to stores right now, try Instacart! It will take a little longer and charge a delivery fee, but they deliver your order straight to your door! Friends? Check! Movies? Check! Snacks? Check! Wrap up in a blanket, and you'll have the perfect at-home movie night!
While we may not get to do some of our favorite summer activities, there are plenty of ways we can still relax and have fun! This year has definitely been difficult, but we'll get through it together! Things will get better, and while this summer will be a little different, it doesn't have to be boring!
About the Writer
Tabitha Fitzgerald, Writer
Tabitha Fitzgerald is a Sophomore at Forest Grove High School. She enjoys rainy weather, working in theater, and eating good food.